Banker turned 'kidnap kingpin' John Lyon arrested in Abuja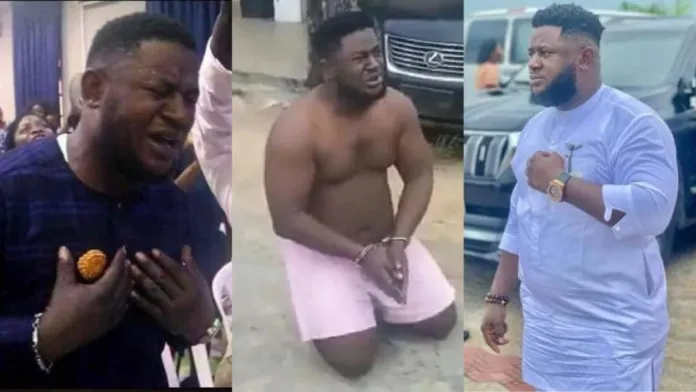 John Lyon, a former banker, has been detained by police for allegedly participating in a kidnapping ring.
According to reports, Lyon, who is thought to be a key figure in a kidnapping ring that operates in Bayelsa State, was detained in Abuja.
On the day of his arrest, Lyon admitted to taking part in "only two" kidnapping operations in a video.
Lyon is accused of organizing the abduction of a senior bank executive who paid an N60 million ransom using his experience in the banking sector.
Danjuma Emeije, a senior bank executive, was allegedly abducted on June 30, 2022, at Okaka in the Yenagoa metropolis by a four-man gang.
The police had already made some arrests in connection with the incident.
A close relative of Emeije, who pleaded anonymity, confirmed the arrest of the suspects, according to The Eagle.
He said: "When Danjuma Emeije came back from the Operation Puff Adder's office in Yenagoa, he was visibly shaking after seeing those involved in his horrifying kidnap."
Spokesman for the Bayelsa State Police Command, Asinim Butswat, said: "Investigation is ongoing and the police are making progress."