Reason I dedicated white garment church –Adeboye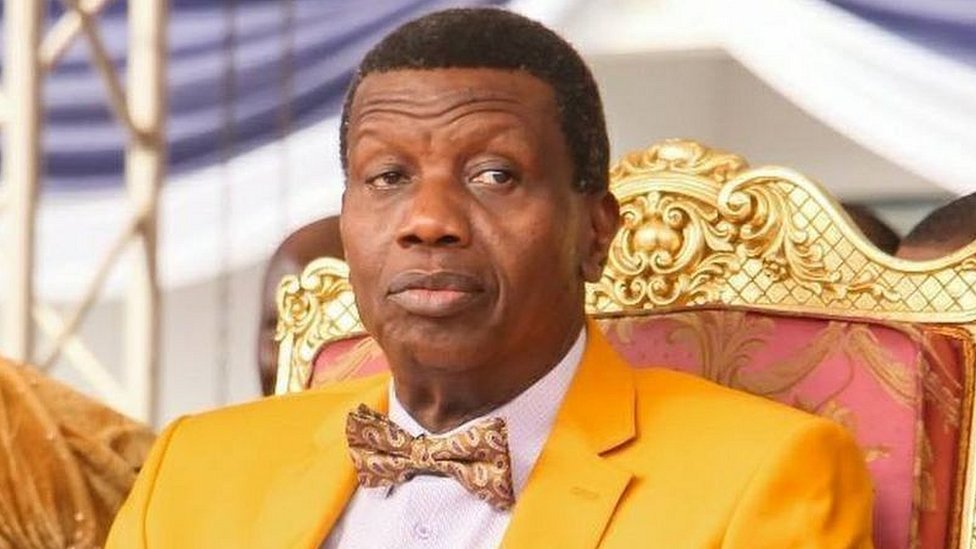 The General Overseer of the Redeemed Christian Church of God, Pastor Enoch Adeboye, said he dedicated a white garment church last September based on divine order.
The revered cleric, who recently clocked 80 years, revealed this on Sunday during a special sermon titled, 'Going Higher (Part 54)'.
The octogenarian had in September 2021 dedicated the Lagos cathedral of the Love of Christ Generation Church C&S (Worldwide), founded by Reverend Esther Ajayi amid sweeping criticisms by Pentecostals.
But Adeboye, on Sunday, said he was directed by God to dedicate Ajayi's church.
The octogenarian said, "In Acts 11:1-18, after Peter came from the house of Cornelius, the great apostles gathered together, called him to a meeting and challenged him; 'What were you doing in the house of a gentile? We heard that you went there?' They didn't tell us all that they said but they probably told him; 'You went to the house of a gentile because he was rich.'. Peter had to say that the spirit made him go."
Continuing, Adeboye said, "Whether you believe it or not, I got quite a lot of queries recently from well-meaning Christians: 'Daddy GO Sir, we learnt that you went to a white garment church to dedicate a church. You of all people?'
"I said the spirit made me go. I was obeying the spirit.
"Years ago, I think 1982 or so, I was invited to one little white-garment church, it wasn't a big one. I went because they said they have heard about me and I should come and preach. I got to the door, they asked me to remove my shoes, I did, because the spirit made me go.
"There was a man in the church, an engineer, that God knew He was going to need in the building of a campground that we had not even located at the time.
"I went, I preached, he (the engineer) gave his life to Jesus. He came to the Redeemed Christian Church of God and he became the engineer who started the work of the camp, he was the second-in-command to the Baba Adura (spiritual head of the white garment church).
"I went because God said, 'Go.' In the things of God, don't jump to conclusion, tread carefully."