Mr Macaroni reveals candidate to vote in 2023 presidential election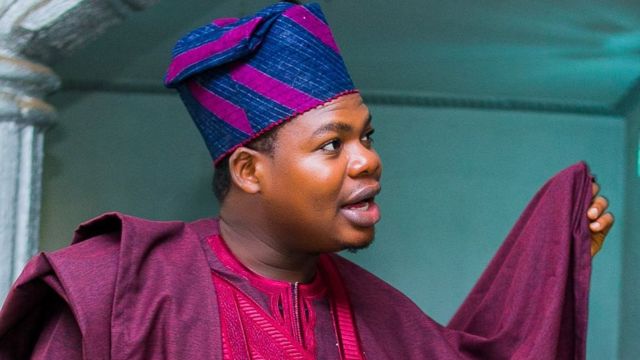 Mr Macaroni, a Nigerian Comedian and skit maker, has declared his support for Labour Party presidential candidate Peter Obi.
The 29-year-old threw his weight behind the former governor of Anambra State in a Twitter post on Saturday while tackling an APC youth leader over the latter's statement.
He wrote: "The Youth Leader of APC telling Nigerians that they do not have a choice in the 2023 Elections! Are we still in a democracy?? Are you telling us that you will use force to decide the Elections? Well, I have a choice and I will Vote Peter Obi come 2023!! Enough of the Threats!!
"I do not and will not campaign for Politicians. I cannot force or beg any Nigerian to vote for a particular candidate but come 2023, the person that I will cast my vote for is Peter Obi!! And that is final on this matter!! Enough is Enough!!!
Speaking further, Mr Macaroni added: "The effrontery the APC Youth Leader has to come and tell Nigerians that they do not have a choice in Elections? What sort of arrogant stupidity is that? Is this the plan of APC?? To force themselves on the People??? You can't kill all of us!! The people will reject tyranny!!!"