BBNaija: Hermes reacts as Phyna calls him 'prostitute' during fight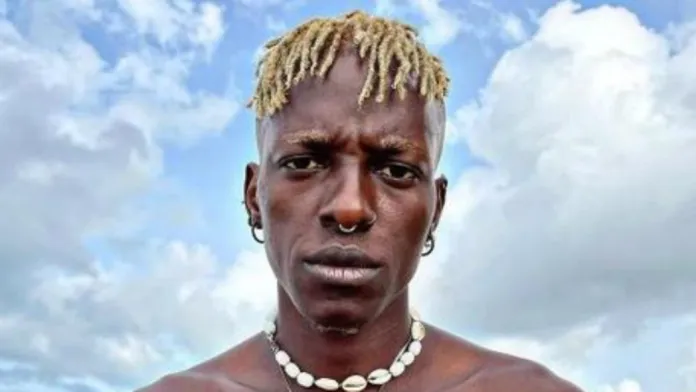 Hermes and Phyna, housemates on Big Brother Naija season seven, got into a heated argument on Monday and ultimately decided to speak their minds to one another.
As profanity kept flying everywhere, what had begun as a lighthearted argument turned into one of the season's most dramatic nights.
Phyna yelled at Hermes, calling him "dirty, black, and ugly," as the drama continued. She referred to Hermes as a prostitute.
"You are a very foolish boy, you think I don't know you look like Cameron pepper very dirty and black. Look how ugly you are, you're not even catchy to look, you are dirty," Phyna continued.
"Ashawi kobo kobo, nonsense boy I'm sorry for you."
Reacting to the insults, Hermes replied that the best answer for a fool is silence.
"The best answer for a fool is silence," he said.
Hermes pointed out that Phyna had implied that Hermes should be kept in a museum because, in her opinion, he was filthy and ugly, not because he was physically attractive. The dancer claimed that due to his beauty, he ought to be kept in a museum.
"You do not have sorry to give you are a stubborn, unpitiful individual, you do not have sorry to give," Hermes retorted.
"You are supposed to be placed in a museum, just look at you," Phyna fired back.
"Because I am a beautiful being idiot," Hermes replied.
Since the beginning of the show, Phyna has had several altercations with some housemates including her then-best friend Amaka who was accused of her betrayal after she revealed feelings for Groovy.
According to Amaka. she had asked Phyna to help her talk to Groovy about getting close after the latter's e-lover Beauty was disqualified from the show.
The 25-year-old however did the opposite as she revealed her own feelings for Groovy instead of Amaka's.
Phyna also fought dirty with Bella and Sheggz, threatening to beat the latter.
The messy fight started during a disagreement between Bella and Phyna over the latter's leadership as the new head of the house.
Moments after, the duo started throwing insults at each other, with Phyna threatening to beat up Bella.
"You must be very stupid to think I will sit here and listen to you. You are a fool. I don't have time for all this nonsense, If not for Big Brother's rules you for don dey bleed. You are telling me I come from the streets, you that came from London you are dragging food with us," Phyna could be heard saying.
"Who trained you, the person needs to start from begging. If not for Big Brother where will I ever see you? I am actually not Nigerian, I am not from here at all. You must be very stupid. Look at you threatening to beat me up who the hell are you? Bella fired back.
With things spiraling out of control, Sheggz was forced to intervene but Phyna lashed out at him, calling him a 'woman wrapper'. The comment led to more attacks from Bella who warned Pyhna not to speak to her boyfriend in such a manner.