I don't like being noticed – Gloria Young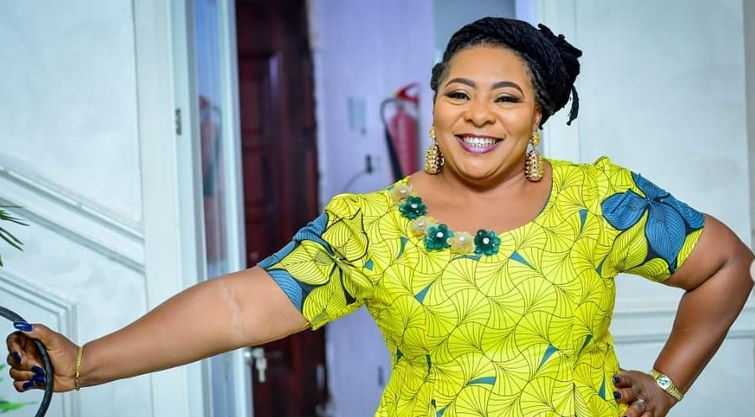 Gloria Young, a veteran Nigerian actress, has said that rivalry among women in the entertainment business is natural.
She told Saturday Beats, "It is a normal thing and it happens everywhere. There is no industry without competition. I have always said that the sky is big enough for everyone. What some people do not understand is that acting is more brain work than physical beauty. Most times, it shows. There is competition and it is a healthy one. I am one of the people who support my colleagues. I get to watch what my colleagues are doing. The work will always come. We all just need to be patient. Even the men have their own competition and it is healthy."
Speaking on qualities that seemed to be lacking in new-generation actors, Young said, "Some people think I am a veteran, but I am not. I met people like Joke Silva, Taiwo Ajai-Lycett and Olu Jacobs in the industry. If one calls that set of actors veterans, will I also be called that? Is it because of my age or because of how long I have spent in the industry? Those people have been there longer. I will actually say that I am in between. One of the things I 'met' in the industry was that they were very professional. They were focused on getting things right. For them, it was more about the passion for the job, rather than the money.
"Now, people focus more on money. I guess it is because of the state of the economy. We all have to eat. However, this is the time for certain things and everyone needs to step up to those things. We need all segments of Nollywood to be more professional and understand that it is not all about glamour, make-up, and looking beautiful."
On celebs who complain about losing their privacy due to fame, the actress said, "It depends on what they are doing in their privacy. It is already a given that one doesn't just walk into people's houses, whether they are famous or not. My house is where I have to be myself. On losing my privacy, I think I have gone beyond that. I think it is the singles that are more focused on that. I have never had an issue with that.
"I don't like people noticing me. I go to the market and the sellers charge me more once they know it is me. I already have specific people I buy things from. What some people do not understand is that when one is a celebrity, it is a huge responsibility. One has to be on one's best behaviour at all times."