Yinka Odumakin's mother is dead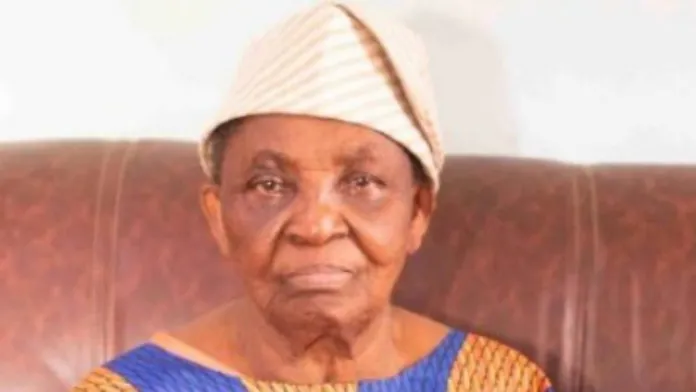 Alice Odumakin, mother of late activist Yinka Odumakin, has died at the age of 93.
Yinka's widow Joe Okei-Odumakin announced this on Facebook, stating that the matriarch of the Odumakin family died on Wednesday morning in Ikorodu.
The activist shared photos of her mother-in-law with other members of the family and also a video of the aged woman carrying Odumakin's twins.
She said, "The matriarch of the Odumakin family, Madam Alice Odumakin has passed on.
"Yinka Odumakin's mother passed on this morning in Ikorodu, Lagos at about 10.15 a.m. Madam Alice Odumakin never recovered from the death of her son and husband."
She said further information would be released by the family soon.
Yinka's father Elder Ezekiel Odumakin died at the age of 116 in August 2022.
In the video Okei-Odumakin posted on Facebook, a man narrated how Elder Odumakin lay near his wife and died peacefully. The man, a member of the family, said Mama Odumakin wept bitterly when her husband died but he told her that it should be a celebration of life.
Yinka himself died on April 3, 2021. Until his death, he was the national publicity secretary of the pan-Yoruba socio-cultural organisation, Afenifere.