MTV awards: Organisers shelve live event over writers' strike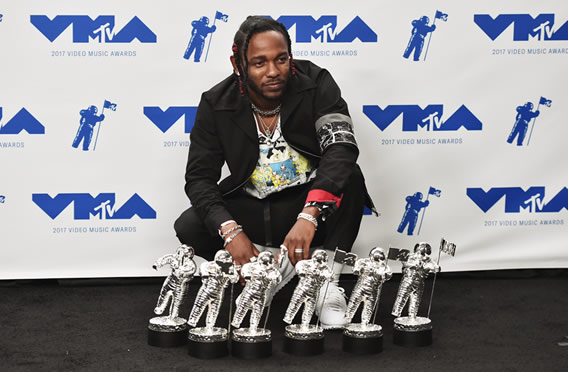 Following a strike by the Writers Guild of America, the MTV Movies and TV Awards have cancelled plans for a live event.
According to Billboard, Bruce Gillmer, Paramount's President of music, music talent, programming, and events, announced the news on Friday.
Gillmer also serves as executive producer for the awards.
The show, which was supposed to air live from Santa Monica's Barker Hangar on Sunday, will now be pre-taped. The awards will also be held without live audiences.
Gillmer explained in a release, "As we carefully navigate how best to deliver the fan-first awards show we envisioned that our team has worked so hard to create, we're pivoting away from a live event that still enables us to produce a memorable night full of exclusive sneak peaks, irreverent categories our audience has come to expect, and countless moments that will both surprise and delight as we honour the best of film and TV over the past year."
His statement comes after the show's host, Drew Barrymore, pulled out of the event in solidarity with the striking writers on Thursday.
"I have listened to the writers, and in order to truly respect them, I will pivot from hosting the MTV Movie & TV Awards live in solidarity with the strike," the actress said in her statement.
Jamie Lee Curtis, another actress who was supposed to be present at the award, stated on Instagram that she will no longer attend because "the @wgawest needs and deserves my support and I won't cross their picket line."
The Writer's Guild had announced on Friday that it had plans to hold a protest at the venue of the event.
Organisers have also cancelled the show's red carpet in order to prevent stars from being interviewed about the WGA strike.
Thousands of Hollywood television and movie writers embarked on an industrial action on Tuesday, after talks with studios and streamers over pay and other conditions ended without a deal.