Actress Ronke Oshodi cries out after daughter ingests hypo in boarding school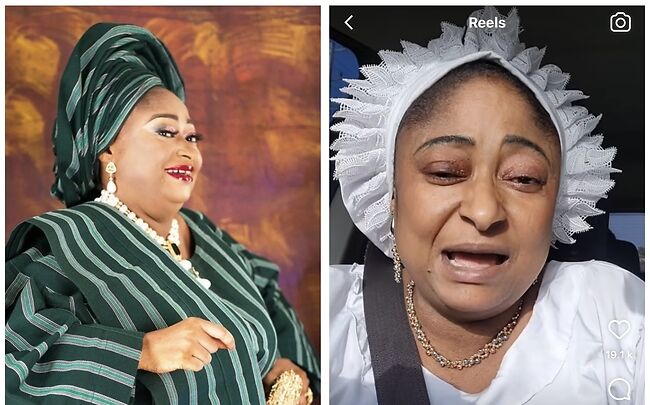 Ronke Oshodi Oke, a Nollywood actress, revealed that she was summoned to her daughter's school in the middle of the night because her daughter drank hypo.
In a video posted to her Instagram page, Ronke claimed that her daughter was treated at three different hospitals before she started to feel better.
She urged parents to watch out for their kids and issued a warning to the school to make sure that such incidents were prevented.
She claimed that her daughter's flatmate might have purposefully added hypo to the water she drank.
She said, "My daughter is in university now. About three weeks ago, they called me around 3:45am to say that my daughter Jummy drank hypo. I was like hypo? How will my daughter drink hypo?
"I went to the hospital she was in. She was crying. She wasn't herself.
"What happened is that maybe her roommate or her friends deliberately poured hypo into the water that she drank. They wanted to kill her."
Ronke further stated that although she did not mention the name of the school because she does not want to spoil the name of the school, she will not tolerate such occurrence again.
"I am warning the school for the last time. If anything like this happens to my daughter again – I only gave birth to two children – I won't take it likely," she said.