Empress Njamah's ex-boyfriend victimised over 20 women – Liberia police chief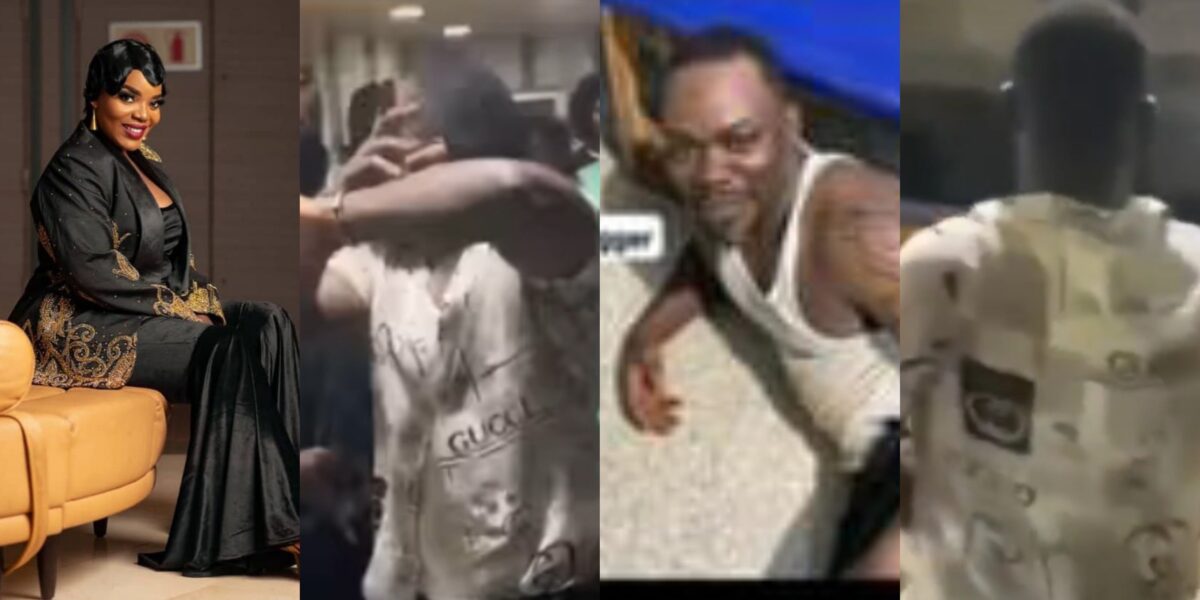 The Liberian National Police have revealed that actress Empress Njamah's ex-boyfriend, Nicholas Jack Davis, also known as George Wade, has victimised over 20 women.
Wade fled the country in January after posting nude videos of actress Njamah on social media.
Wade was seen in handcuffs while being led out by security operatives in a trending video on social media on Monday.
During a press conference on Monday, the Liberian Police Chief confirmed his arrest and revealed that 20 Liberian women have filed complaints against the suspect, who operated in Nigeria under the alias Josh Wade and committed a similar act against Empress Njamah.
He said: "Notorious scammer Nicholas Jack Davis has been arrested by the Liberian National Police severally and charged to court. Fortunately, he returned to the community after bail and carried out the same actions he was previously charged with.
"There have been several complaints against the 39-year-old, of which the suspect has victimized over twenty females. As a result, he is involved in absconding with their personal belongings and expensive materials.
"With the recent report brought against him, we began a robot search, and he was arrested at Miami Beach while attempting to victimize other females. There is prior information of the suspect carrying the same act in Nigeria on an actress.
"He spent approximately 70 months in the country before committing the crime against the female actress. We can assure the public that all the victims will get justice and anyone with other information should visit the Liberian Police Station to register their complaints to ensure the suspect does not go with impunity."