DJ Chicken speaks after alleged assault by socialite Abu Abel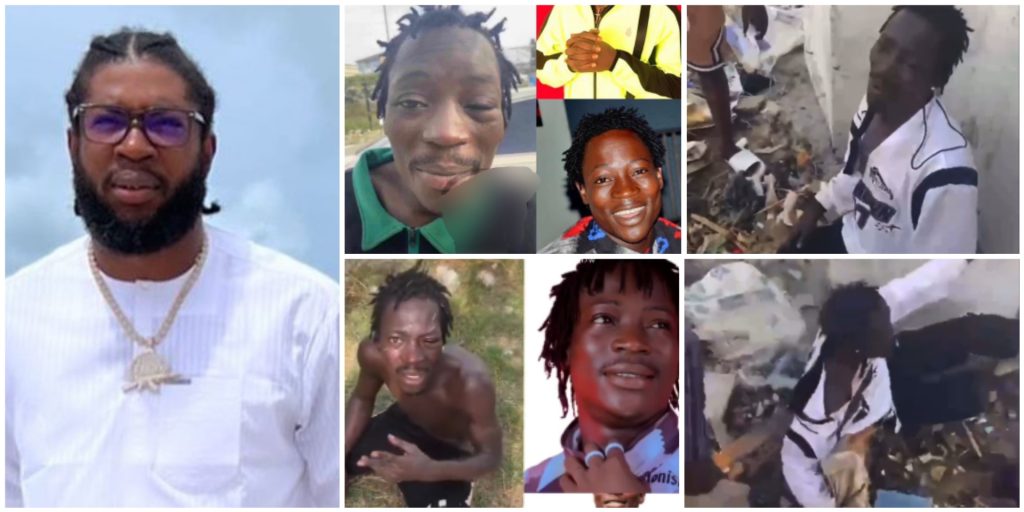 Disc jockey DJ Chicken has advised bloggers and online trolls to stop abusing people who are of bigger status than them.
The controversial disc jockey stated this in a video he released on Saturday on Instagram.
With swollen eyes, he said in Yoruba in the video that the beating he was subjected to on Friday was a big deal.
In the early hours of Friday, a video was shared online where a group of men ambushed DJ Chicken and beat him to a pulp for allegedly ridiculing Lagos socialite Abu Abel during one of his live sessions on Instagram.
During an Instagram live session, DJ Chicken apologised to anyone he has bullied and insulted in the past.
He said, "See the beating I received today (Friday), I have never received it before. My arm is broken, I want to go and massage it at home. My fans, something is wrong with me. See don't ever disrespect people that will beat you up and forget you in jail.
"I have smoked the wrong weed today. The beating was too much. After this, if I mess up, kill me or send me to jail. I give you the order. After this, if I make a mistake, tell them to kill me or send me to jail. Honestly! They beat me today, it wasn't a small one. There are some people that are bosses. I met the bosses today.
"You know what, after this one if I ever disrespect you again just kill me. Please forgive me. From now on, I will be living my life quietly. This life is not hard."