After trouble with the law, Portable embraces philanthropy, exalts govt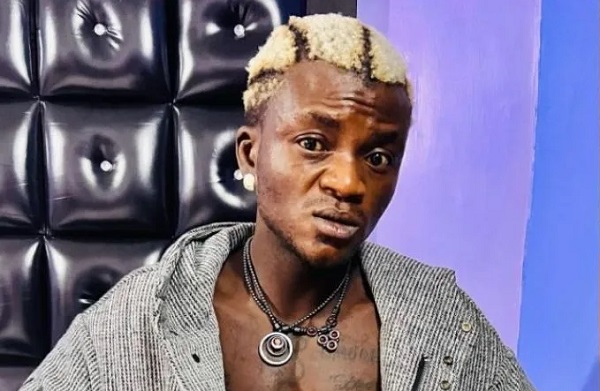 Habeeb Okikiola better known by his stage name Portable, a controversial singer, has been involved in some activities since his release from prison on Monday, April 3, 2023, leading some to believe that he is now a changed man.
On Tuesday, the singer released a song shortly after being released from prison on Monday after meeting his bail conditions. In the new song, he sings that the Federal Government comes after God in terms of reverence. Remember how the 'Zazoo Zehh' singer frequently referred to himself as a "Federal Government liability?"
He sang, "After God, the government is the most powerful. If you offend me, I will report you to the police. I was taken to prison but I was not given a prisoner's uniform. Please leave me alone; I am not a prisoner."
Officer Woos, DJ Consequence, and actresses Bimbo Afolayan, Bukunmi Oluwasina, and Wumi Toriola were among those who reacted to the new song.
"My crush," wrote Jane Mena, a dancer who posts sensual videos on social media. I'll perform a dance to commemorate your release."
The singer, who is frequently in the news for the wrong reasons, took to the streets to distribute food and drinks to people in his community.
He also made a series of posts on Instagram, which read, "God is my number one priority. He did not say maybe. He said 'surely, goodness and mercy shall follow me all the days of my life. Zazuu. Every evil plan of your enemies against you shall work against them. The evil voices of those who trade words against your destiny shall be in silence forever. God, please help me to release what is stealing my peace. I pray for money and grace. Big thanks to all my lovers out there. You guys will not fall. God will not shame us. Fear God. Get close to God. My God does not disappoint. I will stand strong. Ika of Africa."
Recall that on Friday, March 31, the controversial singer was arrested following allegations that he and his aides beat up a young studio owner, Manny Monie, who the former had briefly signed to his record label. In a recent interview, Monie said, "I was the one who wrote the petition against Portable. The petition was not written recently. We submitted it to the police since December 2022.
"They gave him at least three months to state his side of the story. He beat me up, assaulted me, seized my property, and even made false allegations against me online."
On Monday, he was granted bail in the sum of N800,000 and two sureties by the Ogun State Magistrate Court in the Ifo Local Government Area of Ogun State. The case was adjourned till April 26, 2023, for the commencement of the trial.
However, it remains to be seen if the change in his controversial persona will be temporary or permanent.