Paul Okoye's daughter, Vanessa speaks out after deleting Iyabo's photos from IG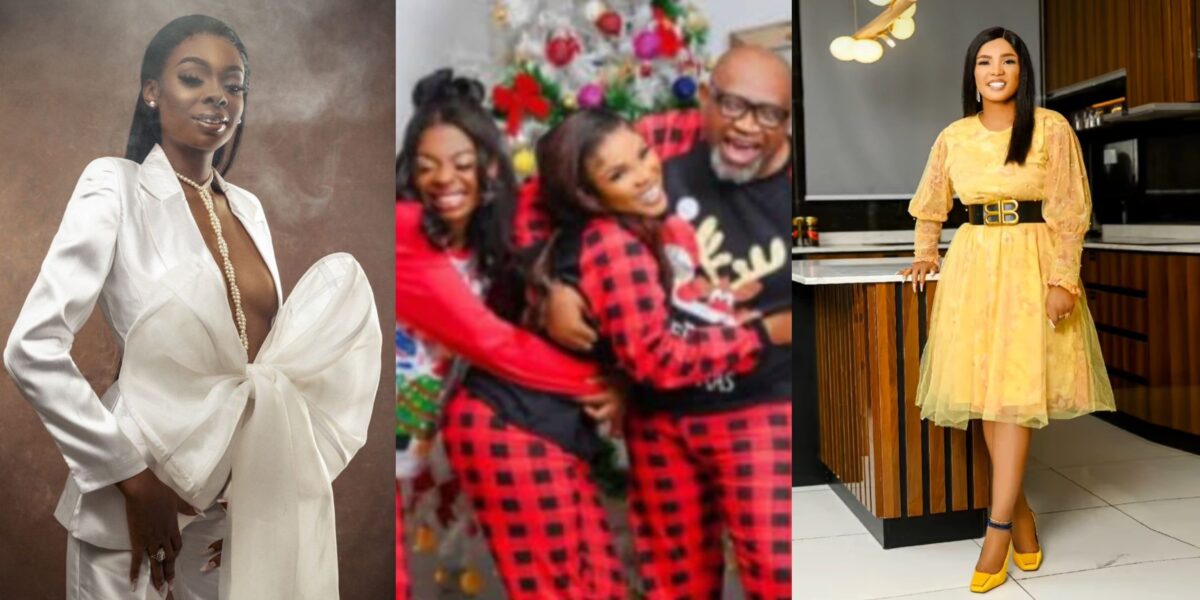 Vanessa Okoye, daughter of entertainment mogul Paul Okoye who is dating actress Iyabo Ojo, has debunked rumour of trouble in the duo's relationship.
Lately, Vanessa stirred controversy by deleting all of Iyabo's photos and that of her daughter Priscilla Ojo from her Instagram page.
Her action immediately sparked rumour that the actress and Paul are no more just when their relationship was only kicking off.
Vanessa, however, clarified in the comment section of an Instagram blogger Cutie Julls's post on the rumour that there was no problem between the couple.
She stated that she could do whatever she loves with her Instagram page as it is hers.
"Cutie abeg na me the stepdaughter! That 'something' you're looking for no dey here ooo abeg! It is my page and I can do anything I want with it. The season have passed… No, come start unnecessary controversy… I dey sleep… @iyaboojofespris MAMA NO DO US," she wrote.
Vanessa added on her own Instagram Story that she is a quiet person on Instagram and does not like to be associated with "rubbish".
"Please I'm a quiet person on this gram! Please don't be tagging me in rubbish. Love and light. Cutie Julls (blogger) you go dey alright," she wrote.
This is coming months after Iyabo Ojo celebrated Vanessa on her 26th birthday on January 25.
Vanessa also celebrated Iyabo last December when the latter clocked 45.
She showered the movie star with praises and prayers and affirmed her love for her.