Mr Latin, Yinka Quadri, others mourn Sule Sax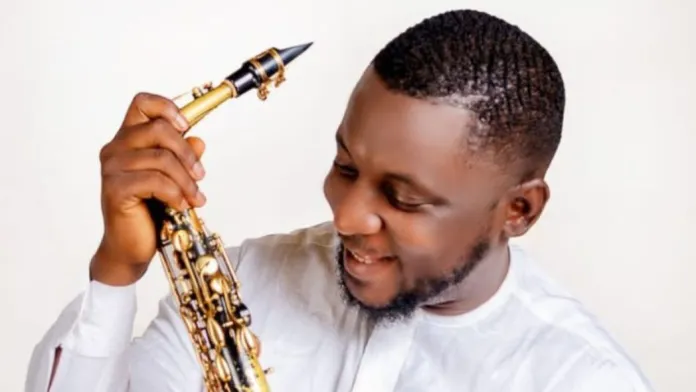 Actors and actresses have begun to mourn the death of Sule Sax, a saxophonist who was a member of Fuji musician Saheed Osupa's band.
On Tuesday, the singer announced the saxophonist's death in a brief but emotional Instagram post.
Mr Latin, Yinka Quadri, Seyi Edun, Toyin Adewale, and Kemi Ojo were among those who mourned the deceased in the comments section.
Mr Latin wrote, "May his soul rest in peace."
Yinka Quadri wrote, "May his gentle soul rest in perfect peace."
Seyi Edun and Kemi Ojo asked Saheed Osupa to accept their condolences.
Toyin Adegbola aka Toyin Tomato wrote, "Haaaaa, may his soul rest in peace."
Toyin Adewale said, "May his soul rest in perfect peace Ijmn."
Bimpe Akintunde, on her part, wrote "May his soul Rest in peace."
Saheed Osupa said in his Instagram post that Sule Sax, born Abiodun Lasisi, would forever be remembered for his good works.
"This is hard. I am saddened! The memory we shared are numerous, but no amount of words can express my grief at this period!
"Rest in Peace, Sule Sax. You shall forever be remembered for all your good deeds.
"May Almighty God give the family you left behind, the fortitude to bear the irreplaceable loss!" he wrote.
In December 2019, it was revealed that Sule Sax was hospitalised and in need of a kidney transplant which would cost around N15 million in India.
Saheed raised the alarm, stating that he could not foot the bill alone. He begged for the support of Nigerians and asked the public to come to the aid of one of his trusted hands.