Lagos govt shuts popular supermarket in Ikeja (Details)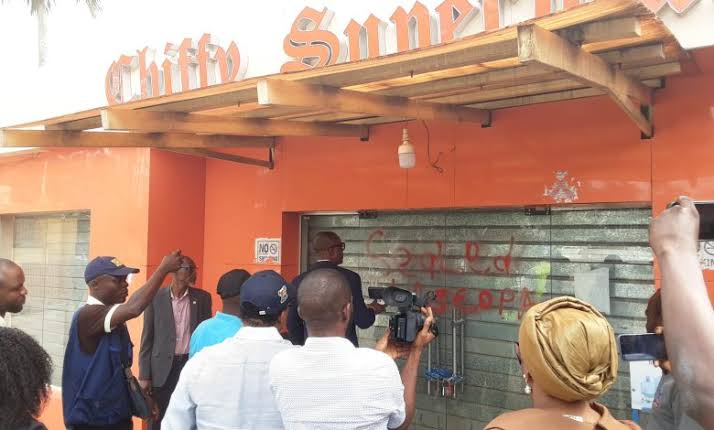 The Lagos State Consumer Protection Agency (LASCOPA) shut down Chiffy supermarket in Ikeja on Tuesday for selling expired toothpaste and other household products.
According to a statement released on Wednesday, the State agency's General Manager, Afolabi Solebo, responded and acted quickly on Sunday by visiting the supermarket following a tip-off from a Consumers Facebook post alerting the Agency and the public on the sales of expired products at Chiffy Supermarket in GRA Ikeja.
When Solebo arrived at the supermarket, he revealed that the toothpaste and other products in the shop had no price tags and were all expired.
The LASCOPA General Manager went on to say that the dates found on them had expired in August 2022, November 2022, and January 2023, but they were being sold to unsuspecting members of the public.
He said, in line with the THEMES Agenda of Mr Governor, such an act would not be tolerated in Lagos State, while he disclosed that the matter is already before a court of competent jurisdiction for prosecution.
Solebo who reiterated LASCOPA's mandate of protecting the interest of consumers against expired, hazardous and substandard products, said that the supermarket would remain shut and placed under surveillance, while samples of the Products confiscated would be destroyed by the relevant Government Agency.
He added that the action became necessary to rid the State of all forms of unscrupulous and unfair trade practices and to further ensure the safety of consumers from the dangers of expired products which may lead to death without people knowing the cause.
He further stressed that the era of cheating and short-changing consumers in Lagos was over.
Solebo urged members of the public to always speak out if they find such an act that negates consumers' safety.