Desmond Elliot reacts to allegations of sponsoring attack on Olumide Oworu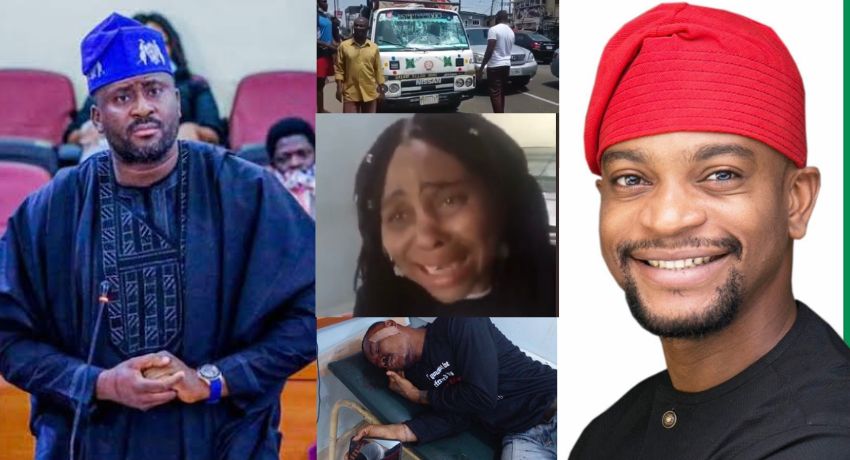 Desmond Elliot, a Nollywood actor turned lawmaker, has responded to allegations made by netizens that he sponsored an attack on his colleague and opponent, Olumide Oworu.
ER reported that the Labour Party candidate for Surulere LGA 1 and his team members were reportedly attacked in Surulere.
In their reactions to the incident, netizens claimed that Desmond Elliot sponsored the attack on Olumide Oworu and his team.
Desmond Elliot has broken his silence in the aftermath of the attack, condemning the act. He emphasised that he has repeatedly stated in various forums that he will never be a part of any move that seeks to undermine Lagos' peaceful coexistence.
Desmond stated that he strongly condemns all forms of violence and, as a law-abiding citizen, urged people to keep their emotions in check.
Read the press statement below:
"RE: Violent attack by Hoodlums on Labour Party supporters in Surulere
The attention of the Media Office of Hon. Olushola Desmond Elliott has been drawn to the senseless attack on the supporters of the Labour Party in Surulere by suspected thugs and overzealous political jobbers masquerading as party supporters. Honourable Elliot has reiterated at several fora in the build up to the general election that he would never be a party to any move that seeks to undermine the peaceful coexistence that we currently enjoy in Lagos State as citizens under the able leadership of His Excellency, Governor Babajide Sanwo-Olu.
He condemns in strong terms violence in whatever guise and as a law abiding citizen, he has called on everyone to allow reasons prevail and put their emotions under control in the interest of all Lagosians.
Mr Elliot is peaceful and law abiding and has enjoined his teeming supporters to remain law abiding as well while urging them to come out in their numbers to vote all the candidates of the All Progressives Congress, APC on Saturday."