Sandra Iheuwa fights dirty with critics over new relationship with singer, Morachi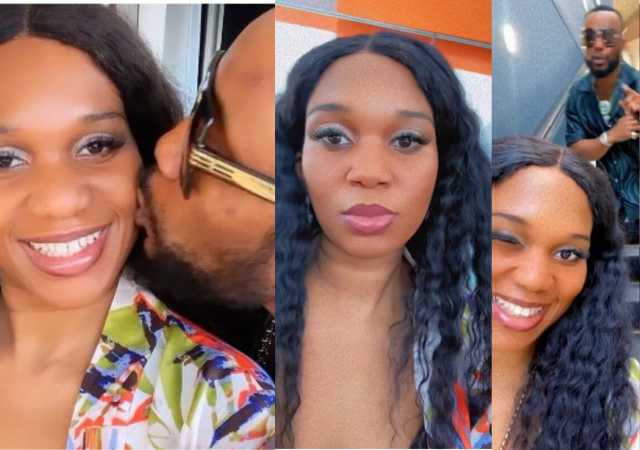 Sandra Iheuwa, the ex-wife of Royal Hair CEO Steve Thompson, has exchanged jabs with critics over her new relationship with singer Morachi.
ER gathered on Tuesday night that the mother of four went public with her beau, who is a singer.
Sadly, many of her fans weren't happy with her and criticised her for always promoting new relationships every year.
Sandra Iheuwa, as usual, took the time to respond to her detractors.
See their exchanges below
One Simply Rolly wrote, "Must you be with a man? In this life if man is your priority you are doomed
Sandra replied, "No I suppose be with woman
One Posh Sandy wrote, "This Sandra needs deliverance
She replied, "Starting from you and your generation when did love become a bad thing? Grow up!!
One Ugo foreign wrote, "Another pregnancy loading
She replied, "For you and your family. Amen
One Jblaze royalty wrote, "She no dey hear, keep your happiness to yourself, no…you must share every little detail with people who doesn't give a hoot about you
Sandra Iheuwa replied, "Please how many things have I shared? Y'all think this is a uneducated mgbeke fish brain man?
One Merryzach wrote, "Sandra always looking for pepper imaginary haters. They will just be doing body count for you while laughing at you. All your relationship starts on social media and ends here. Social media is here for when that nigga serves you breakfast which will be soon. Keep your newly found relationships off the media
She replied, "the negativity you are sending to me will return back to you in a thousand folds. Amen".