Man confesses how he killed wife with axe, cut off daughter's hand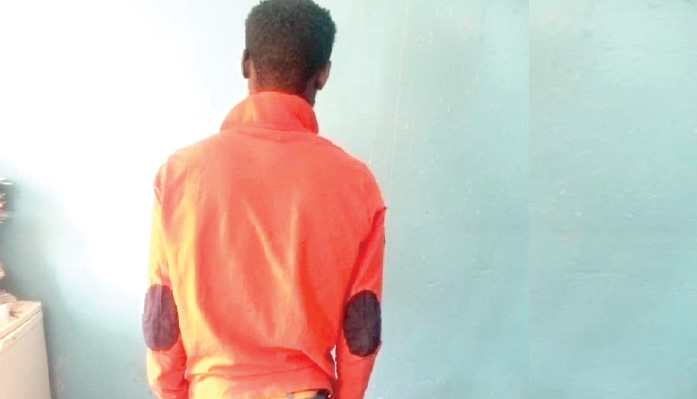 Barry Chayi, a 29-year-old bricklayer, has described how he killed his ex-wife with an axe and amputated his daughter's hand at age 8 in the Kampala neighbourhood of Plateau State's Jos North Local Government Area.
Speaking to PUNCH, Chayi, who claimed that they have been married for ten years, said that he didn't intend to kill her and that the incident was an error. He claimed that since their marriage, they had been able to live in harmony and without incident.
Narrating how the unfortunate incident happened, Chayi said, "I married my wife properly and we lived together . The problem started when I fell sick. The sickness made me unstable. Any time I took ill, my body used to shake. I needed a solution, so I went for treatment. The person who treated me gave me soap and instructed me to use it for bathing and that it would cure the sickness. When I returned home and told my wife, the condition did not go down well with her. It became a problem. Later, she left our house with our daughter and went to her father's house and she never came back.
"After some time, she came back to our house with my daughter and said she wanted to pack her belongings. When I asked where she was going, she only said she was leaving the house but she did not tell me where she was going. I did not want her to leave so I tried to stop her from moving out of the house. In the process, we started fighting. We started struggling and I fell near an axe. It was then that I took the axe and hit her on the neck and she fell and started bleeding. That was what happened."
Where did she die?
Some community people arrived in the house and security agents also came, and I was arrested and taken into custody. She was taken to the hospital. I was in custody when somebody came to inform me that my wife died because of the deep cut from the axe.
Is it true that you also used the axe to cut off one of your daughter's hands?
It is true that I used the axe to cut one of her hands, but it was not cut off completely.
Why did you inflict that degree of injury on your daughter?
Nothing. She didn't do anything to offend me.
Did you just decide to injure her?
It happened while I was fighting with my wife. She (my daughter) was around. She tried to intervene when I wanted to use the axe on my wife. That was why I also cut one of her hands.
Where is your daughter now?
I don't know but I was told she didn't die. I feel very bad. What I did was not good. The authorities should forgive me. It was anger that caused the whole thing. Men who fight with their wives should learn from my experience.