OAP Dotun slams Desmond Elliot for donating transformers to constituency ahead of election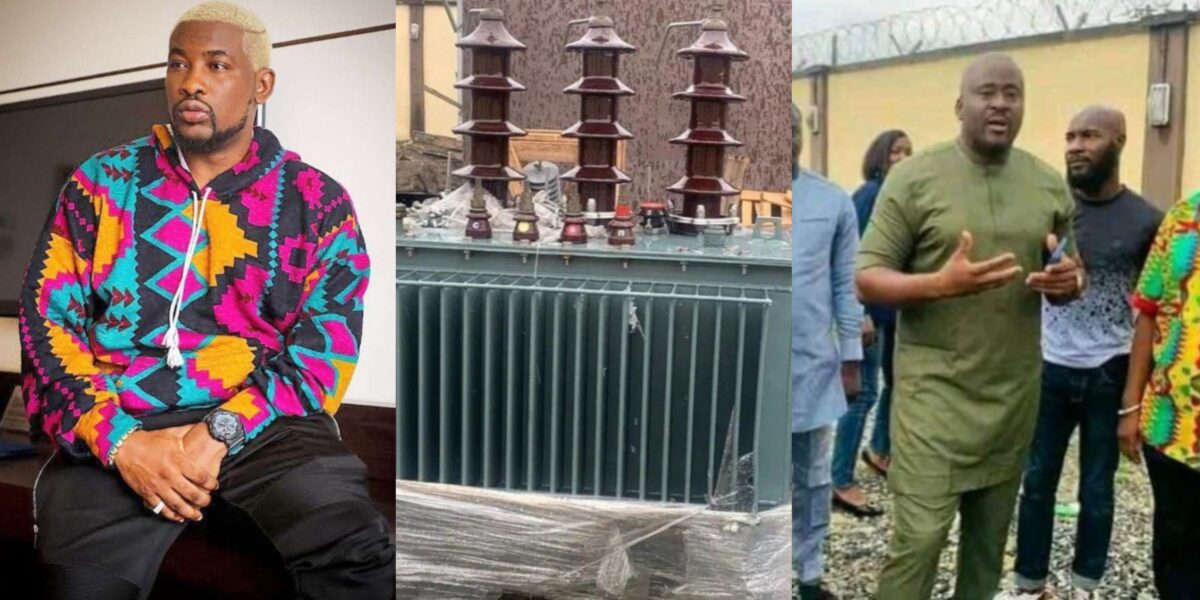 Dotun, a media personality, criticised Desmond Elliot for giving transformers to his supporters before the election.
Desmond Elliot, who is seeking reelection to the Lagos State House of Assembly from the Surulere Constituency, reportedly gave transformers to his district ahead of the election on Saturday, March 18.
The two-term incumbent Surulere representative made the installation of high-capacity transformers in Surulere public on social media.
This will provide communities that have a long-standing need for reliable electricity.
Somade Crescent, Main Street, Clegg Street, James Robertson, Akerele, Martins Street, and Tafawa Balewa are among the streets that will receive the transformers.
"I am excited to announce that new high-capacity transformers have been installed in Surulere, bringing reliable electricity to communities that have long needed it. Read more here.
Reacting via his Twitter page, Dotun noted how Desmond Elliot was only making a donation to buy his constituency's votes.
Dotun raised eyebrow over how Desmond, who couldn't buy a power bank for his constituency was donating 8 transformers all at once.
He added that it is obvious Desmond Elliot doesn't care.
"Desmond that couldn't but a power bank for his constituency suddenly buys 8 transformers all at once few days to the Election. Isn't it obvious that these guys don't care".