Mercy Johnson dragged as she drums support for Gov. Sanwo-Olu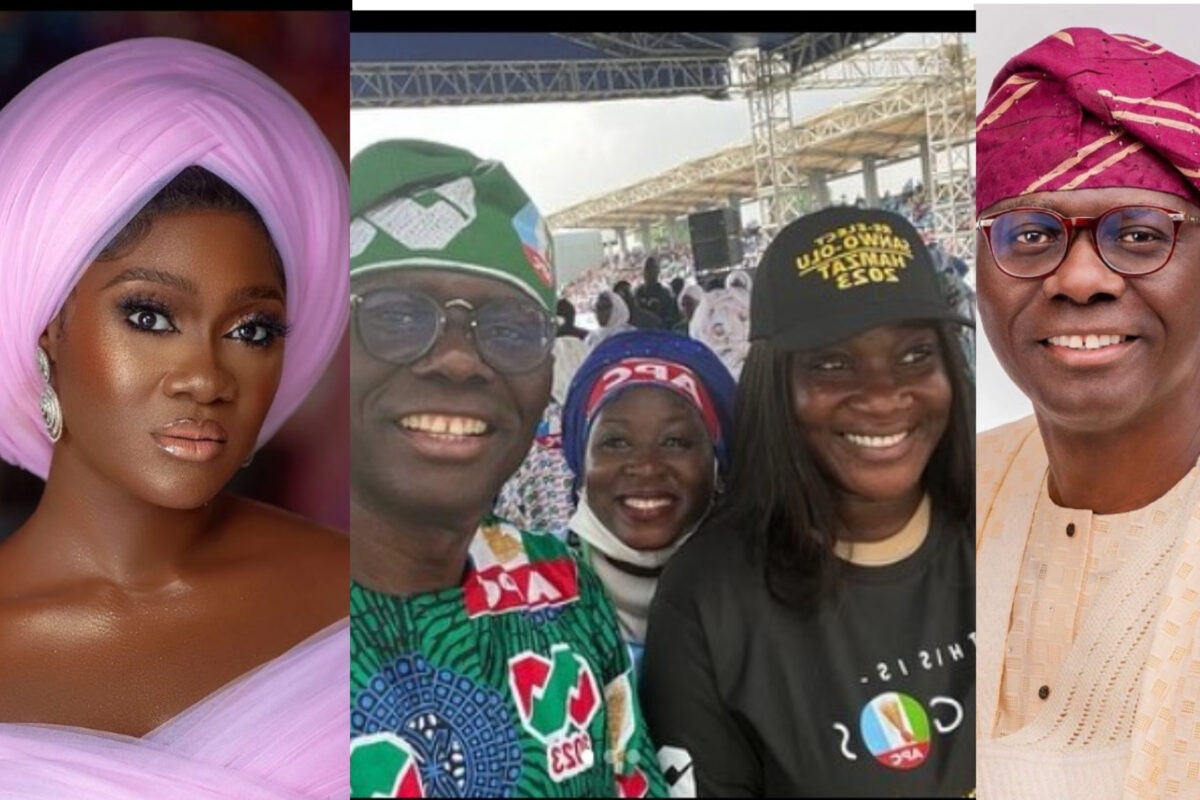 Nollywood actress Mercy Johnson-Okojie is facing backlash for supporting Babajide Sanwo-Olu, the executive governor of Lagos State, as he seeks reelection as a member of the All Progressives Congress (APC).
The mother of four announced on her Instagram page that she would support Babajide Sanwo-Olu in the postponed March 18th gubernatorial election.
Mercy Johnson clarified that she is ready to support the governor's re-election because she thinks that the results of his administration are observable and verifiable.
She wrote:
"This is why my choice is Governor Babajide Sanwoolu; His efforts that have improved healthcare, women's development, transportation, entrepreneurship, education, and infrastructure in Lagos State.
Key points for me include the handling of the Covid 19 pandemic, entrepreneurship support and all the work behind the scenes helping women who have been victims of domestic violence to supporting their entrepreneurship.
His results can be seen and measured. Yes, there is still a lot of work left to do, I believe in my heart that he can and will do as he says."
Mercy Johnson faced backlash from social media users who criticized her for endorsing Babajide Sanwo-Olu despite remaining non-partisan during the presidential election.
@debbyfooties__ wrote: "That's your choice. But I want you all celebrities to know that without "us" the citizens that support you, you guys are NOTHING. If you really love us and appreciate us, how hard is it for you guys to at least support the candidates that care for us and will treat us well?? Most of y'all care about only your pockets… because of course, you can leave the country at any time. May the lord judge you all."
@fade4real_ wrote: ""If he is your choice, go out and vote him on Saturday, we don't need this announcement, it's to your pocket, opportunity to always have access to Governor tomorrow, we are wiser now."
@susu_ituen wrote: "Just wondering if you also advertised your own presidential candidate like this? I guess that would have affected your husbands election now his own is out of the way (road clear) Omo everything is politics that's why I hate this game – hate it mehn."
@tiana_ambrose wrote: "Aunty get sense she no gree campaign for their Presidential candidate because she no wan make her husband fail,as Oga don win she don get moral."