Wumi Toriola responds to allegations of affair with Toyin Abraham's husband, ex-hubby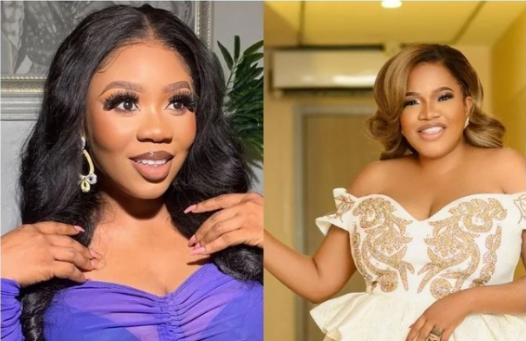 Nollywood actress Wumi Toriola has responded to rumours that she had an extramarital relationship with colleague Toyin Abraham's husband, Nigerian actor Kola Ajeyemi.
After posting a side-by-side photo of Toyin Abraham and Wumi Toriola, controversial blogger Gistlover recently sparked rumours of an alleged relationship between Kolawole and Wumi Toriola.
Many people implied that Wumi had slept with Kolawole in the comment section.
Despite having apologised to Toyin, an Instagram user going by the handle sublove alexg claimed that Wumi had slept with Kolawole Ajeyemi.
SEE GISTLOVER'S POST AND COMMENTS BELOW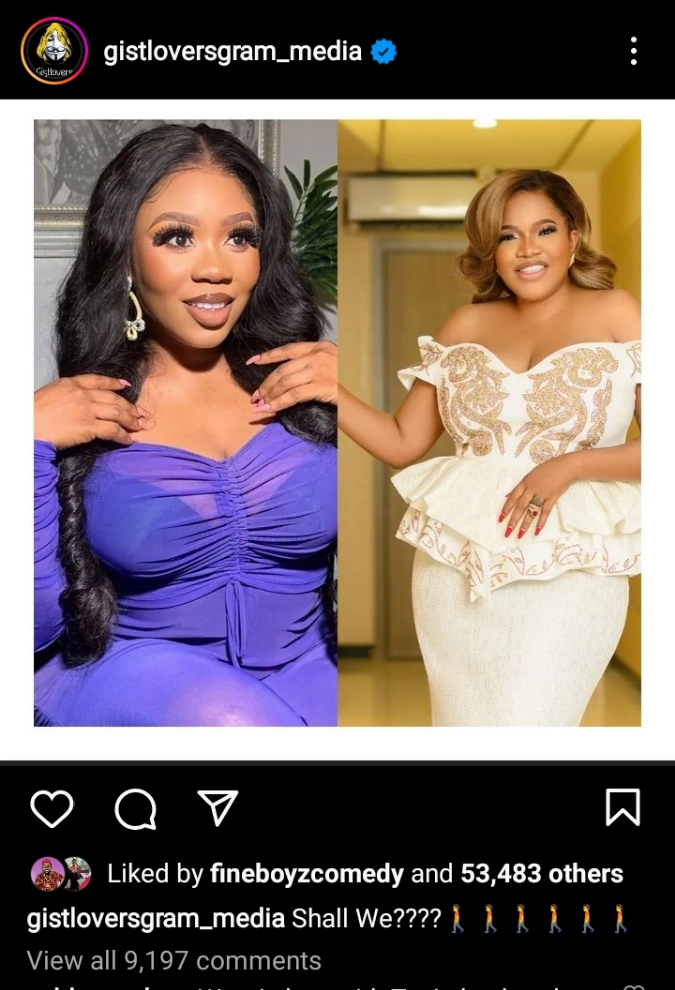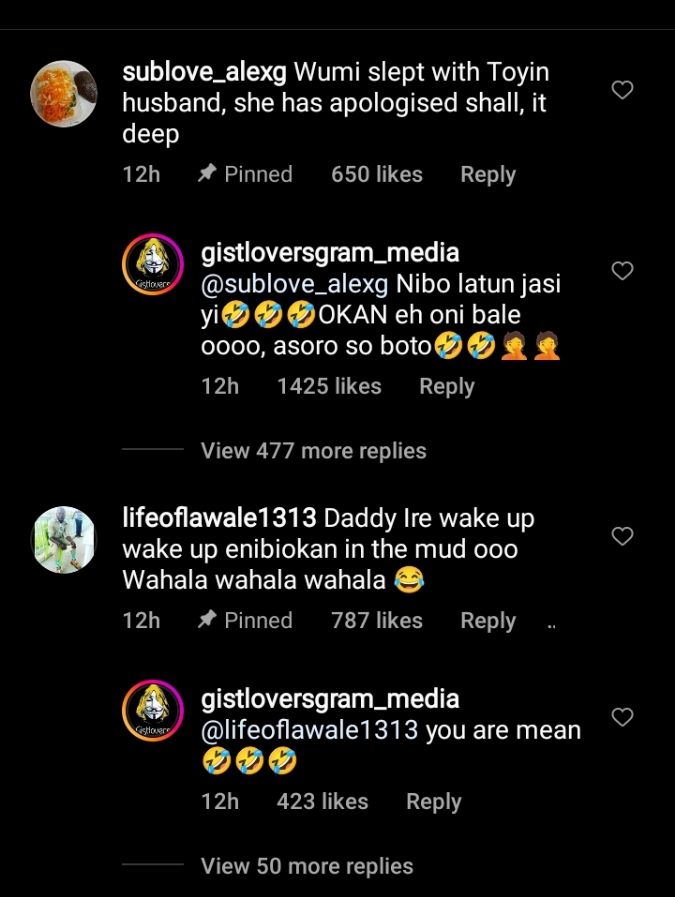 In response, Wumi Toriola via a lengthy post on her Instagram page shut down the report.
The movie star tagged the report false, diabolic, and evil, which is intended at spoiling her name.
According to her, she didn't date Kolawole Ajeyemi nor with Toyin's ex-husband, Adeniyi Johnson.
Wumi questioned why the blogger's fans are fixated on tarnishing people's image and causing continuous rancour.
She wrote;
"This morning, my attention was called to a diabolical comment on Gistlover blog that I slept with a colleague's husband.
Not only is the comment false, it is diabolical, evil and intended to soil my name.
Not only did I not sleep with the said person's present husband, I did not have any intimate relationship with her former husband as well.
I do not know why this person's fans are fixated on continuous tarnishing of my image and bent in causing continuous rancour, but I do know that this is the last time I will be responding to anything regarding this person.
I have moved in. I a focusing only on the future and just want to make movies. By the way, my next production is Queen Lateefah for the big platforms. That is what I will be putting my energy on henceforth, not responding to people whose only goal is to see me downfall.
I will not fall or fail as along as God is in the throne. God is the greatest and to him alone will I continue to owe my sustenance".
SEE POST BELOW