Lawsuit against Kannywood actress Hadiza transferred to Upper Sharia Court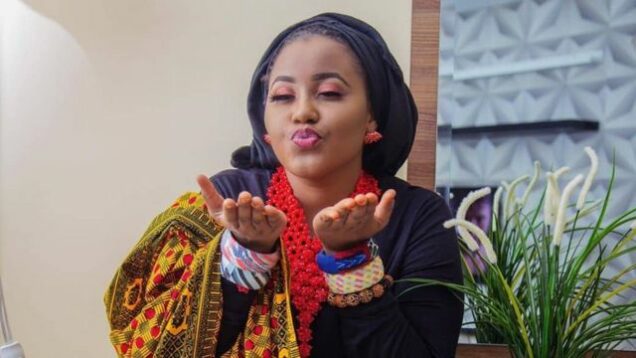 A Sharia Court in Magajin Gari, Kaduna, on Friday transferred to an Upper Sharia Court a breach of trust and cheating suit filed against a popular Kannywood actress, Hadiza Aliyu-Gabon.
Following the request of the complainant's counsel, Malam Nurudeen Murtala, the judge, Malam Isiyaku Abdulrahman, transferred the case to the upper shari'a court in Tudun Wada.
The judge accused the counsel of attempting to waste the court's time while transferring the case.
"You have two options. One is for me to strike out the case or transfer it to another court," the judge said.
Bala Musa a civil servant had dragged the actress to court for refusing to marry him.
Musa told the court, "So far I have spent N396,000 on her. Anytime she asks for money, I give her without hesitation with the hope that we will marry".
The defendant who spoke through her counsel, Bar. Mubarak Sani had denied knowing Musa saying she had never seen or met him and had no relationship with him whatsoever.
The complainant's counsel had presented a copy of the bank statement to the court and told the court that some four persons were the recipients of the money claimed to be sent to the defendant.
Two out of the four, Fatima Abdullahi and Abdullahi Yusuf claimed to be the defendant's friend and personal assistant respectively.
They pleaded guilty to impersonating the actress and receiving money in her name praying court to forgive them.
Briefly, after the proceedings, the actress's counsel told newsmen that they wanted the court to discharge and acquit his client as she had not cheated or breached any trust as accused earlier.
The complainant's counsel on the other hand said he only wanted justice for all.