Actress Seyi Edun calls out woman who mocked, cursed her for being barren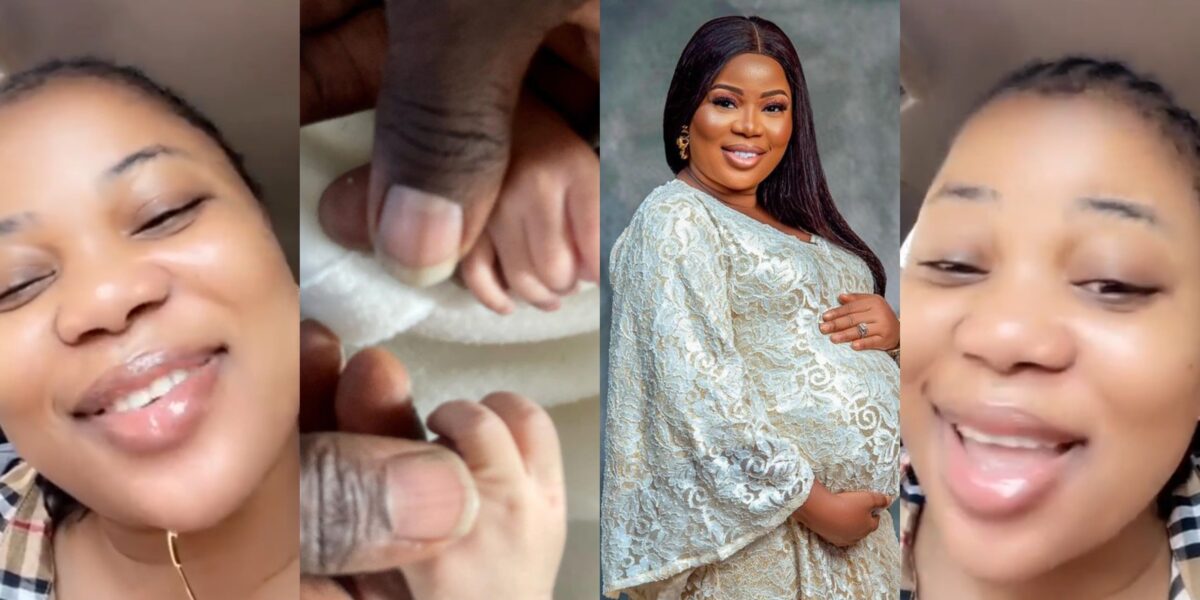 Seyi Edun, a Nollywood actress and new mother of twins, has called out a woman named Tiwatope Abiodun for mocking her inability to bear a child.
Seyi Edun took to her Instagram story to share a comment the woman had left on her page and the conversations they had in October 2022.
Tiwatope Abiodun had told Seyi Edun, unaware that she was pregnant, to pray to God to bless her with the fruit of the woman as the year 2022 came to an end.
"@i_am_shai Aunty Again! Onijo isonu cry to your God becoz this year don end again
Seyi Edun, who saw the comment, messaged the lady in her DMS to warn her about her words.
Tiwatope Abiodun had mocked the actress using her pains, unconcerned about the harm her words could cause her.
She claimed that Adeniyi Johnson's wife was getting fatter by the day and was unconcerned about her barrenness.
Bringing in Seyi Edun's mother, she stated that her mother was not making any moves regarding her situation.
She added that Seyi Edun is facing the repercussion of Toyin Abraham and laid a curse on her
"Aunty Again, beware of back to sender.
Olounje oshi. Mrs Agan Alainiron. Na 2day chop chicken and gizzard u sabi. Born pikin make we see. U even still dey curse? Instead make u go dey loose weight dey cry 2 ur creator. Oponu. You jez dey fat with no child 2 show d world. You dey chop, sleep and wake. Ur mama jez sit down dey sleep for ur matter. Na Toyin head dey catch you Sha and you will be barren forever".
Now replying her, Seyi Edun wrote, "Olorun ju e lo, May God forgive u"
"I do not know you but Olorun mo e. Egan mi pada dogo, oju tie, eebu mi dola
"U trolled me October last year not knowing I was already pregnant. You are not my God. Bye for now".