2023: Reactions as Iyabo Ojo's lover, Paulo Okoye, calls out INEC over "$600m Election budget"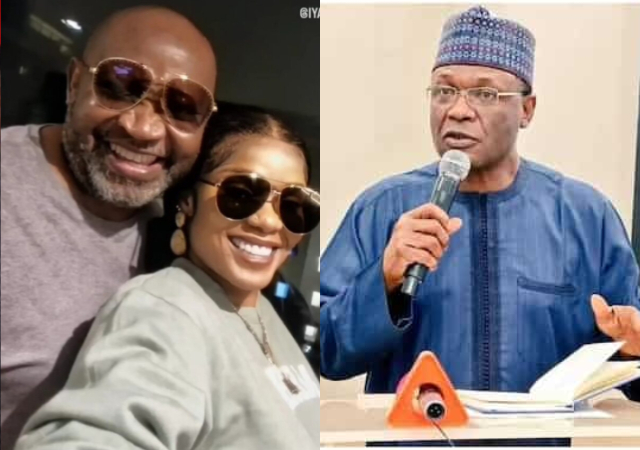 With a post on his Instagram, Paulo Okoye, the founder of One Africa Global Management and the husband of Nollywood actress Iyabo Ojo, has stirred up feelings online.
The serial entrepreneur from Imo state criticised the Independent National Electoral Commission, saying that the way it handled the 2023 elections was a dismal failure.
Paulo added that INEC's budget was too high to conduct such a shoddy election. He said that instead of using $600 million, his business would have performed better with a 50% discount.
The 2023 Presidential elections have received significant attention from Iyabo Ojo and her husband Paulo. From running for office and enlisting supporters to posting achievements and using their clout to make the Peter Obi presidency a reality.
@celebobo: "300M$ is it for a down payment, for a roasted corn??"
@oseme_okojiee: "Igbo man!!!! calculator X business."
@loh_ola: "Honestly this country is a joke."
@iambyno: "They Couldnt even Provide Refreshment for Agents….So So CORRUPT!!!! Tueh."
@iamubasinachi: "If at the end the chairman of Inec is not Arrested I will personally arrest him."
@k8henshaw: "It's actually more than 600M."
@boslahstitches: "Imagine and they have d whole of 4years to make arrangement for ds election and see d outcome of d 4yrs plan and 600m$."