Nigerian national declared missing in South Africa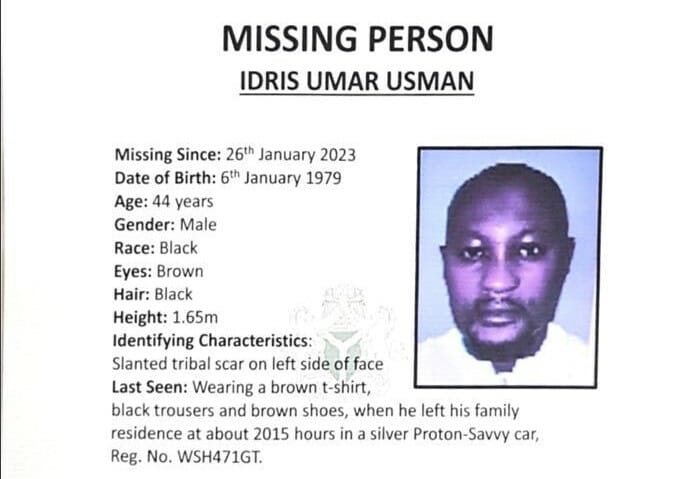 Idris Umar Usman, a 44-year-old Nigerian national, has been reported missing in South Africa.
The Nigerian consulate in Johannesburg made the announcement on Tuesday, February 21.
Usman has been missing since the 26th of January 2023, when he left his residence in a silver Proton-Savvy car, according to the Nigerian consulate.
Anyone with useful information on his whereabouts should please contact the Consulate General of Nigeria via the phone numbers or Email address on the missing person bulletin.