PHOTOS: Tears as 7 Madonna University students burn to death in tragic auto crash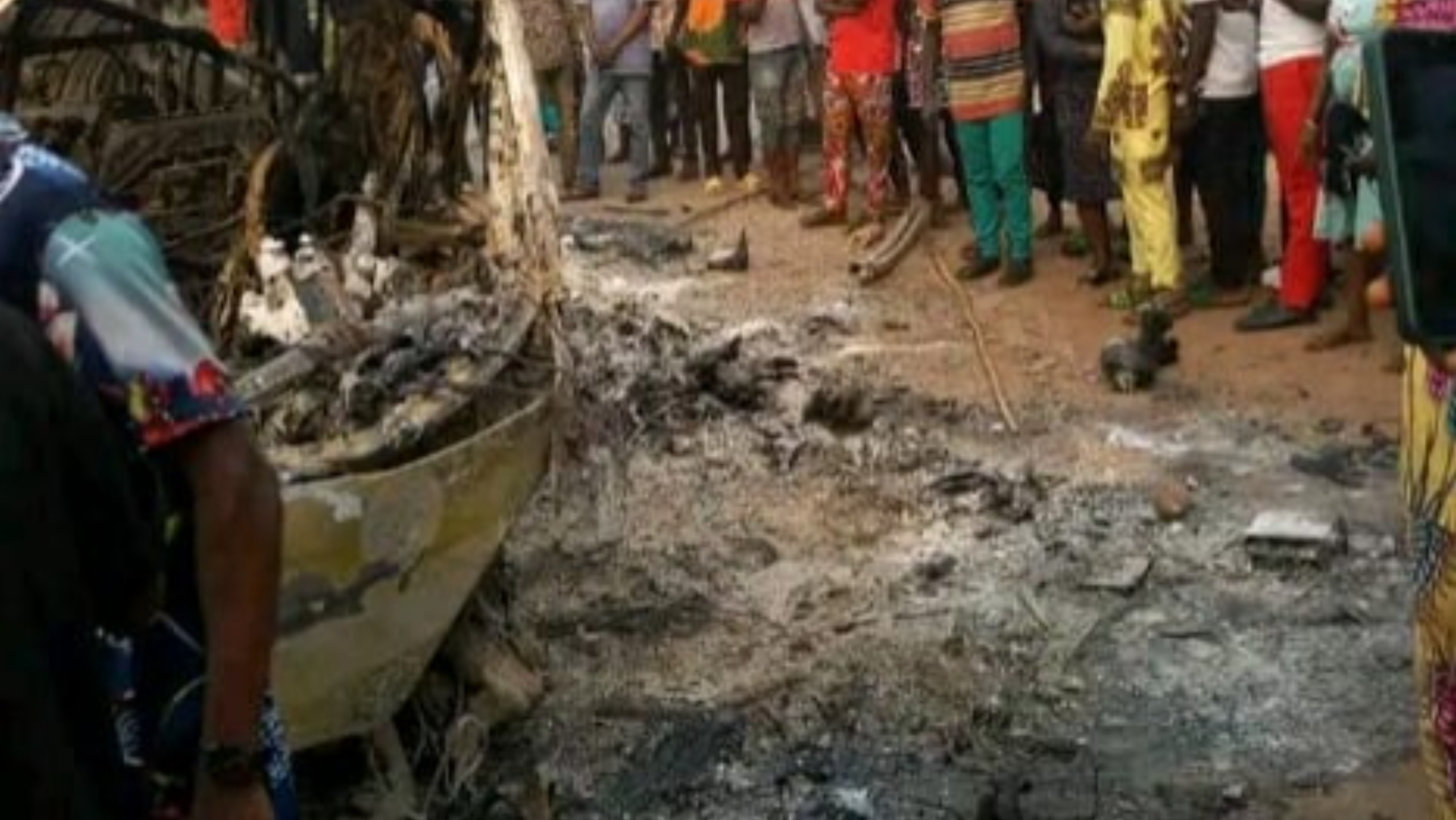 On Saturday, February 18, tragedy struck when at least seven Madonna University students were killed in an accident on their way to Taraba State.
On the evening of Saturday, February 18, a bus transporting Madonna students home crashed and caught fire at the TTC/Special Science School junction along the trans-Saharan road in Abakiliki, Ebonyi State.
The students were heading home in preparation for the upcoming general elections.
Many of the victims are in the burns unit and the Accident and Emergency unit at the Alex Ekwueme Teaching Hospital, according to hospital staff, and they are "all in pains."
Those students who managed to jump out of the burning bus reportedly suffered multiple fractures, the hospital worker said.
SEE TWEETS BELOW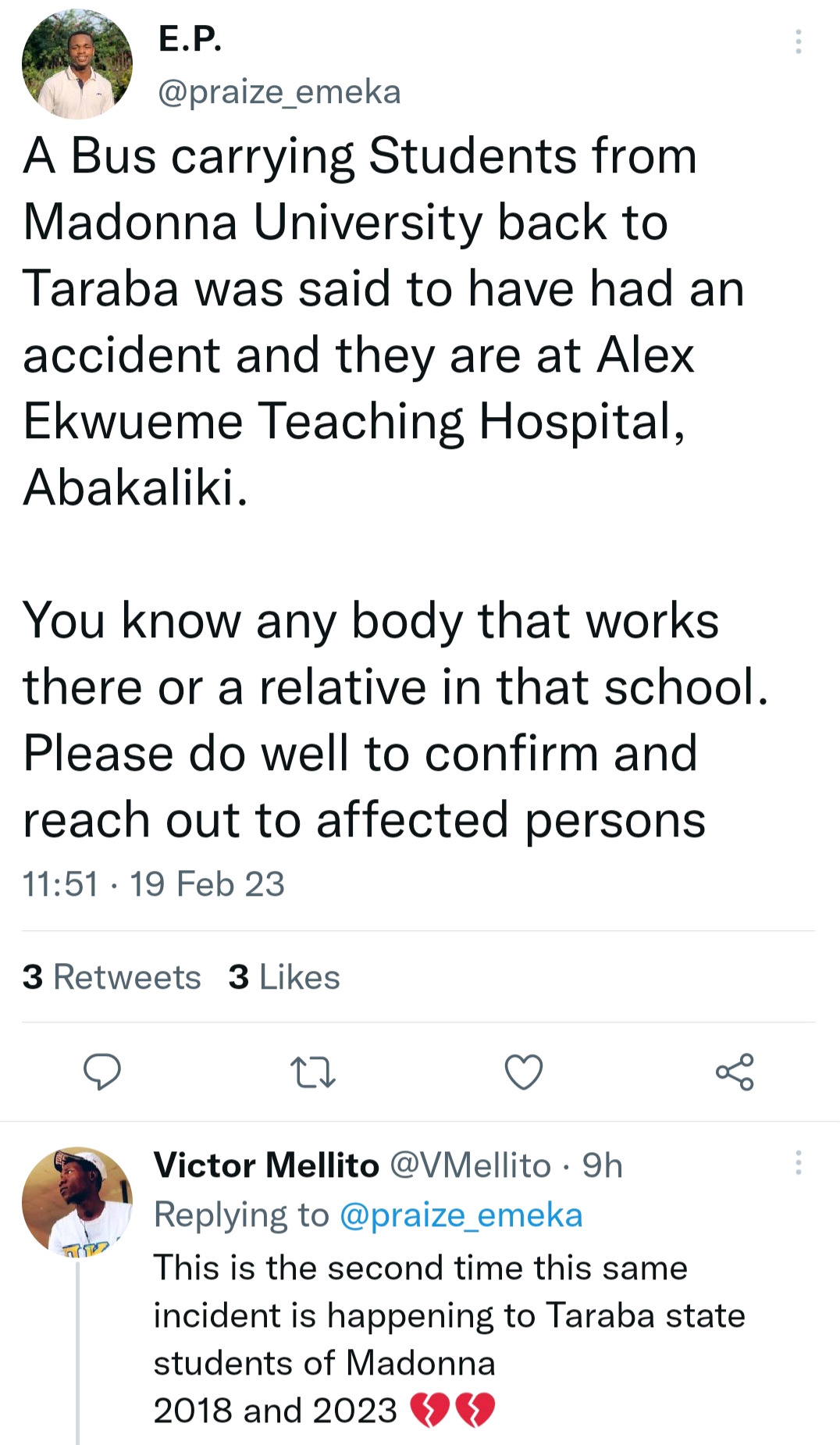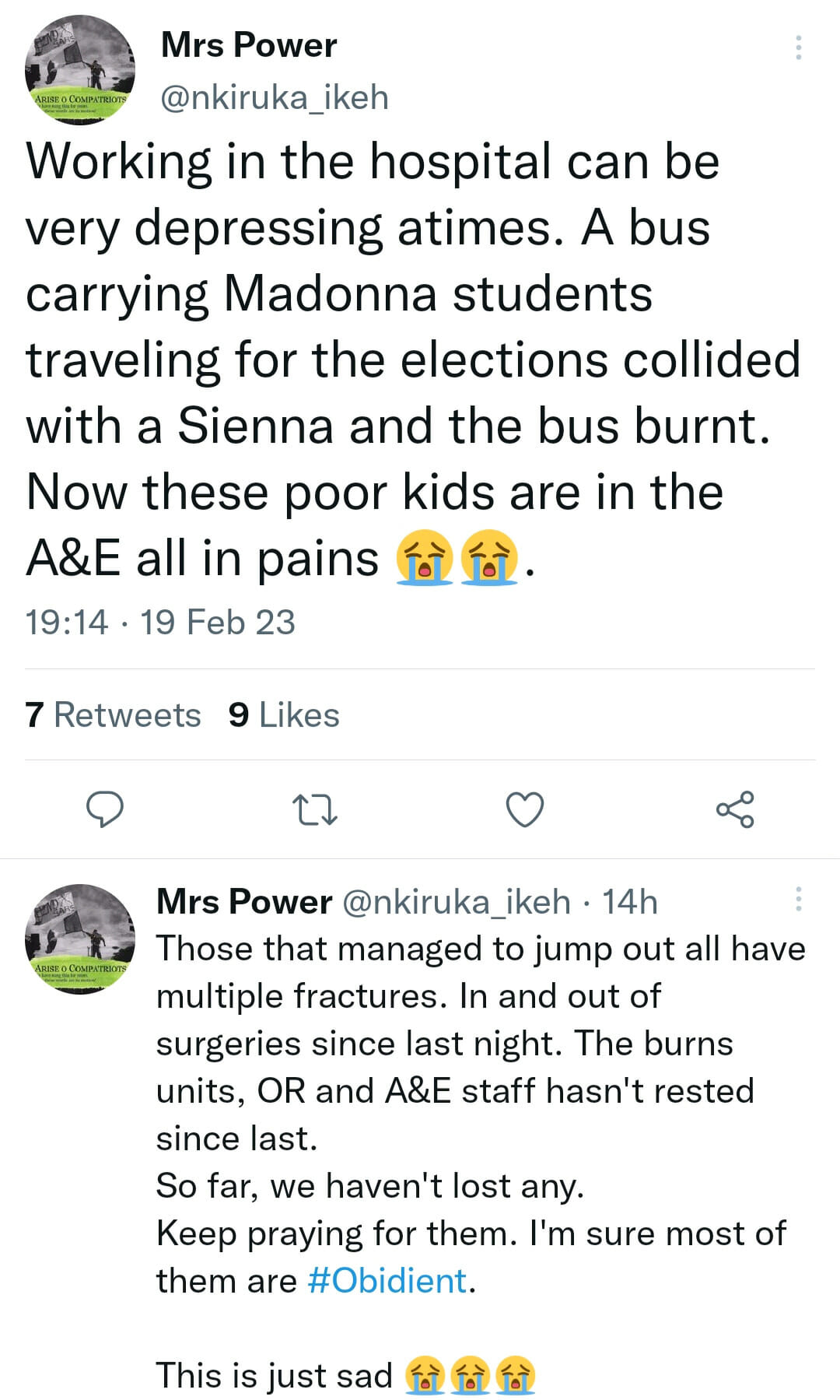 Photos from the scene show the charred remains of victims sticking out of the burnt bus.
Loved ones have taken to Facebook to mourn the dead. One of the victims has been identified as Grace Usman Ezra.