"Love and respect your mother and stepmother" – Ibrahim Chatta writes son on birthday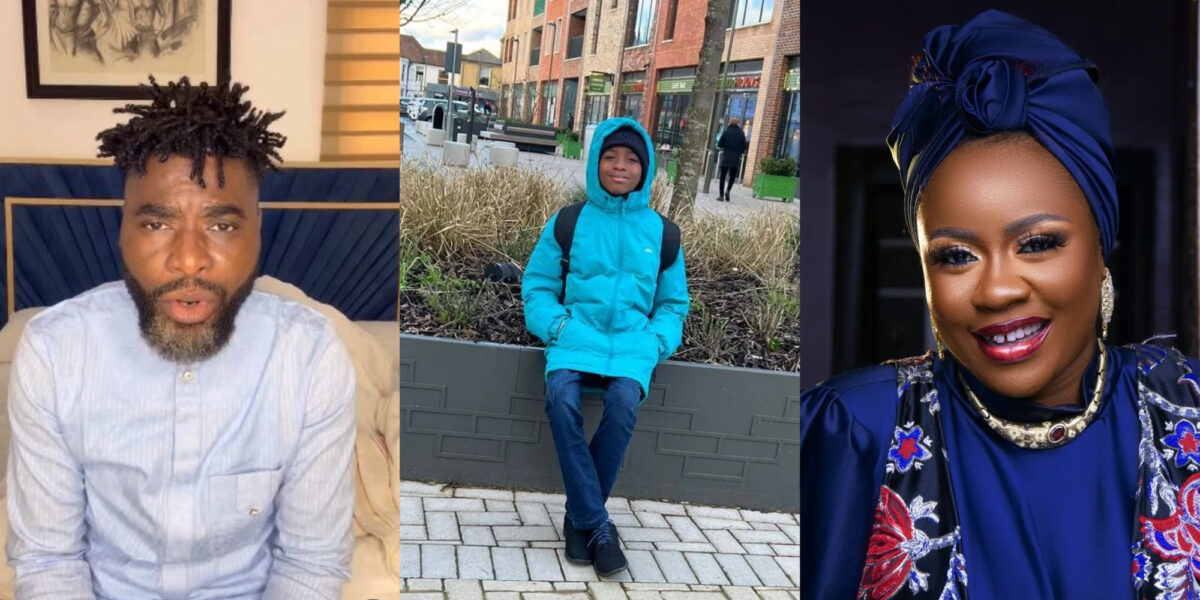 Ibrahim Chatta, an award-winning Nollywood actor, has written a lovely letter to celebrate his son's birthday, years after his divorce from Olayinka Solomon.
Ibrahim Chatta posted a video of his son, Malik Chatta, holding a beautiful letter about the value of morals.
Ibrahim Chatta instilled in his son the importance of loving and fearing God.
Even though his own father taught him otherwise, he instilled in his son the importance of loving and respecting his mother.
Ibrahim Chatta urged his son to carefully follow and tread the right path, regardless of what others said.
"Dear Son
"As you are a year older today, I would like you to know that there some important things in life. Love and fear God, love and respect your Mother.
"When "I was your age, my Father told me that second place is not good enough, I have to be the first at all times. Yes he was right, he was a wiseman and he was my father.
"AbdulMaliq my Son, as you are phasing into another part of your life, I want you to know that life is a journey, so follow your path and tread carefully.
"Be "good to people on your way through the journey of life, treat people as you would want them to treat you, family is important, be good to yourself, your mother, everyone and everything that concerns her(your mother) be good to your siblings, be good to my wife (your stepmother).
"What "people cannot do, they will tell you, you cannot do. Never listen to them, follow your heart, there is always a mountain to climb.
"My dear son, there is no shame in falling, the shame is when you refuse to stand up, there is no shame in failing, the shame is when you refuse to try again
"And whenever your journey is rough or tough, read Qur'an as it will ease the stumbling and falling in life.
"God loves humility, my Son PLEASE be humble, the world does not end at the backyard of your parents, whenever you have your stomach filled, know that some people are hungry.
"Try to help people all the time, in anyway you can. My dear son, OORE KI I GBE O.
"Happy birthday AbdulMaliq Iretomilola Iretomiwa Ndajiya Aremu Chatta @malik_chatta. Daddy loves you so dearly."