Actress Debbie Shokoya finally breaks silence on her countenance in proposal video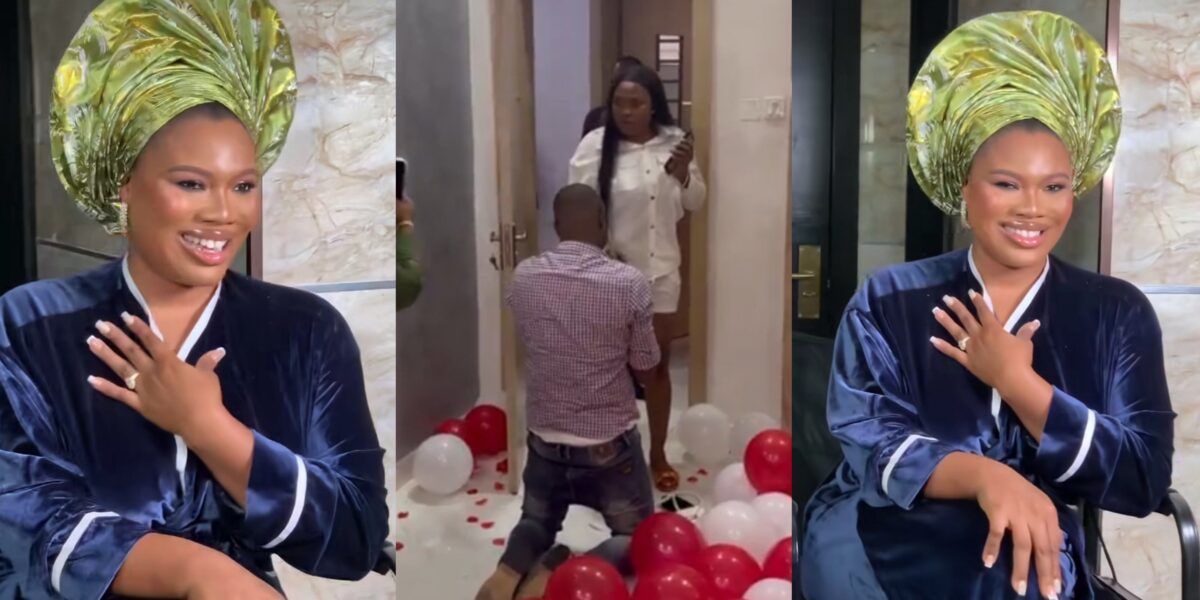 Debbie Shokoya, a Nollywood actress, has finally spoken out about her engagement.
On Valentine's Day, the actress was proposed to by her boyfriend. Her demeanour, on the other hand, led many to believe her relationship was toxic.
Debbie Shokoya dispelled the rumours by posting a video of herself getting ready and showing off her engagement ring. The soon-to-be Mrs. showed off her engagement ring while beaming with delight.
This is Debbie Shokoya's way of dispelling any rumours of an unhappy relationship.
"MUTMAINAT Thank you Lord. AJIJOLA Ndupe", she captioned the video.
Debbie Shokoya gets engaged on Valentine's Day
On Tuesday, February 14th that Debbie Shokoya is engaged.
The Yoruba actress, who lives a quiet lifestyle, got the shock of her life, when her lover went down on his knees to propose to her on Valentine's Day.
Debbie Shokoya, who was taken aback thought she was going the spend the day with her partner, not knowing that he had something else up his sleeve.