Seun Kuti schools Obidients on his old tweet praising Tinubu for bringing Buhari to power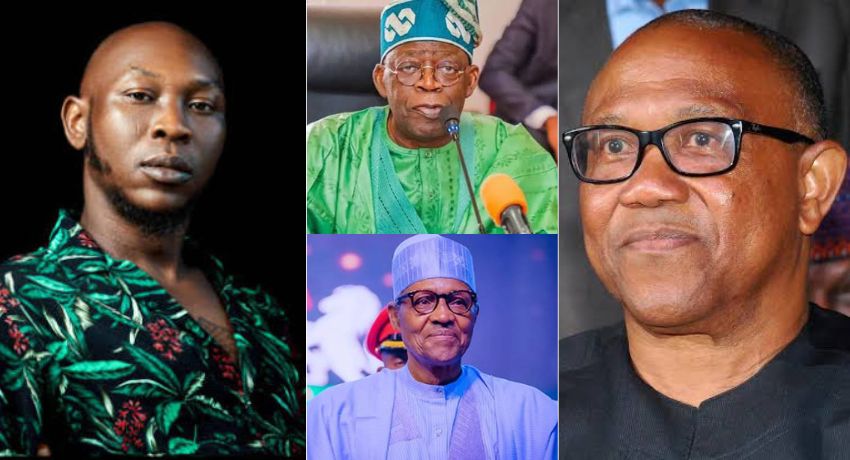 Seun Kuti, the son of afrobeat legend Fela Kuti, has responded to criticism that has followed an old tweet of his in which he praised Bola Tinubu for helping President Muhammadu Buhari win office, on social media.
Recall that Seun criticised Peter Okoye, a singer, for appearing at President Buhari's 2015 inauguration.
Seun Kuti also said that it takes the effort of committed Nigerians to save Nigeria, not an opportunist like Peter Obi, the presidential candidate of the Labour Party, following his verbal altercation with Peter Okoye.
Seun Kuti was criticised by Peter Okoye, a fervent supporter of Peter Obi, for disparaging his father, the legendary Afrobeats musician Fela Kuti, by labelling Peter Obi an opportunist. The Afrobeats singer's old tweets were dug up by internet users as a result. In 2015 he had tweeted:
"I wan thank Asiwaju Bola Ahmed Tinubu for bringing dis change, Aluta Continua."
Seun Kuti in new posts defends himself after being called out for alleged hypocrisy during his faceoff with Peter Okoye. He wrote:
"Yes I thanked Asiwaju for removing Jonathan who I despised with a passion. So what! Is that the same as Performing for them like a monkey?
Shey una no read the tweet finish. After thank you we say Wetin? ALUTA CONITUA. THE STRUGGLE CONITUNES And we ain't ever stopped. Lol. This one na talk again? These obidients are reading panama papers ooooo."