"Happy birthday my love" Lateef Adedimeji says powerful prayer for mum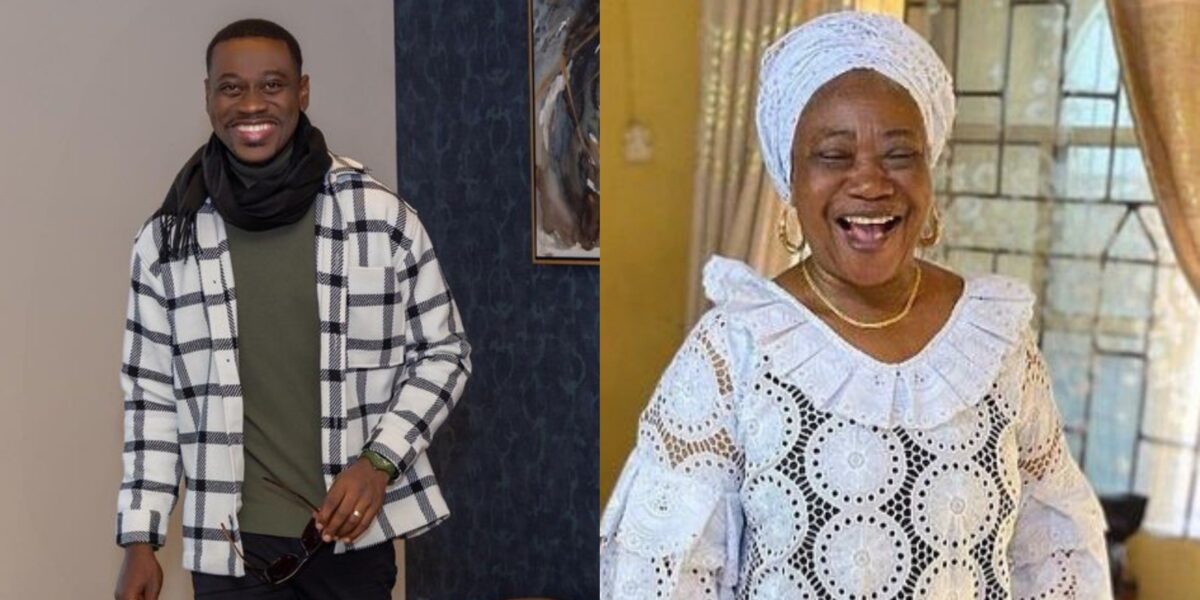 Lateef Adedimeji, a popular Nollywood actor, has prayed for his cherished mother.
Yesterday, February 6, was the actor's mother's birthday. To honour the occasion, Lateef wrote her a note.
Mo Bimpe's husband expressed his gratitude to his mother for everything she does for him, especially for her persistent prayers.
He prayed for her, asking God to grant her long life so she can enjoy the rewards of her labour.
"Happy birthday my love. Iya lati mi owon.
Iya Aladura, thank you for all you do mummy. Your prayers from time to time. May you live long to reap the fruits of your labour.
We love you maami".
Meanwhile, last year, Lateef Adedimeji had revealed why he would always celebrate his mother on her birthday.
In the lengthy post shared on his Instagram page, Lateef Adedimeji promised to celebrate his mother every day of his life because she deserves it.
Lateef Adedimeji said his mother had always prayed for him during his weak days and bored his pains so he could smile.
In his word: Today is your birthday mummy but I'll celebrate you every day of my life, not only because it is the will of the holy books but also because you deserve it…
For the days my prayers are too weak and God decides to listen to yours, for the selflessness and the days you bore pains for me to smile…….".