PHOTOS: Life coach, Solomon Buchi weds fiancée, Arike amid tears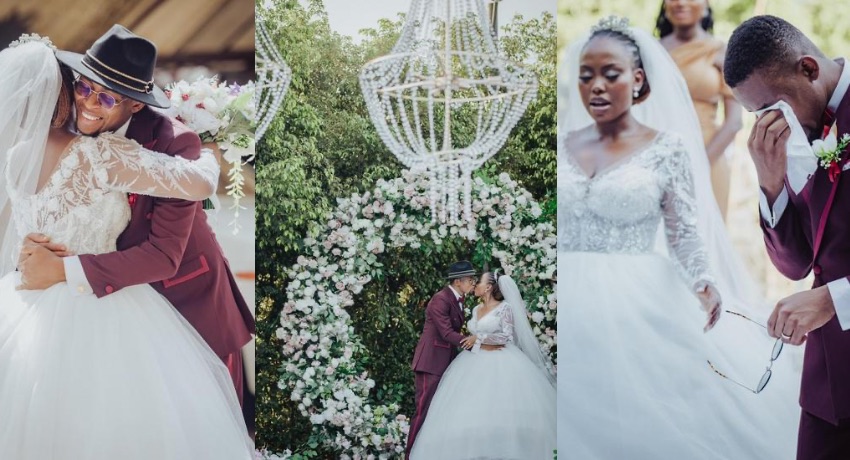 Seven months after claiming Arike Adeola wasn't the most beautiful woman in the world, life coach Solomon Buchi wed his fiancée in front of many tears. The best, he continued, can only be found in the person you choose to see it.
After receiving conflicting responses to the post, Buchi initially claimed that he had broken up with Arike before retraction.
Solomon Buchi tweeted images of the exclusive gathering:
"The most beautiful moment in our lives yet. I got to be joined as one with Ariké Adeola, now Adeola Solomon-Buchi.
Marriage, an institution so sacred, and in the presence of family and a few friends, we tied our nuptial vows and committed to forever.
And it ended perfectly. I'm so humbled. Thank you Jesus."
See photos from the event: