'Cheating Is Not My Deal Breaker' – Yeni Kuti Reveals Why She 'll Dump Husband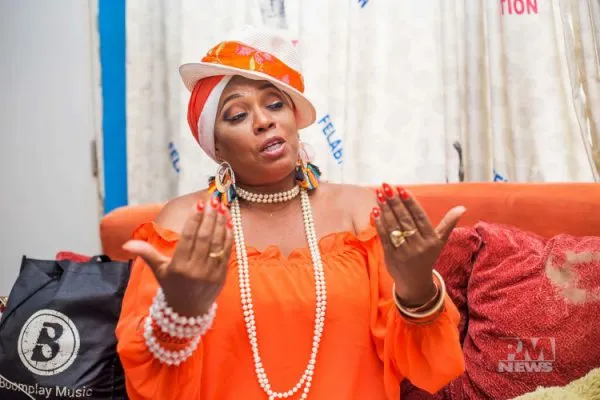 Nigerian media personality, Omoyeni Anikulapo-Kuti, popularly known as Yeni Kuti, has revealed why she left her marriage.
Entertainment Reporterng reports that Fela Kuti, the daughter of Nigeria's legendary singer, stated during a TVC 'Your View' show that cheating is "not a deal-breaker" for her.
According to her, the only deal breaker will be discovering that her man has cheated on her with another man.
Yeni added that she will flee the marriage and will not return even if people beg her to.
She said:
For me, cheating is not a deal breaker. My father had 27 wives, my mother didn't go; I am not saying she was happy, but she didn't leave.
My own deal breaker is if I find out my own partner is sleeping with another man. That is my deal breaker. I will run, they wouldn't even beg me. I will run.