The marriage is over – Actress Wumi Toriola finally confirms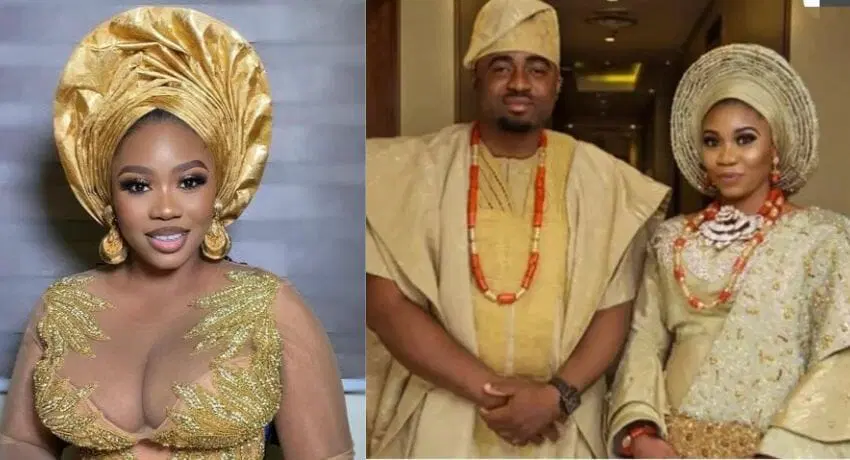 Wumi Toriola, a Nollywood actress and filmmaker, has finally confirmmed that her marriage to estranged husband has ended.
Recall that the screen diva had subtly informed her fans on social media via TikTok; where the actress posted a video of herself having to choose between single and married status. After minutes of dancing around the married option, she eventually settled for the single option.
However, Wumi Toriola has finally confirmed that her marriage had crashed after barely three years. Taking to her Instagram page she wrote:
There has been a lot of media attention on me lately regarding my marriage.
Yes, it is true the marriage is over. We have gone out separate ways for over a year now. It didn't work out, there was no need for drama hence my reason for not letting my fans know.
But yesterday I saw a report where it was alleged that I was violent while the marriage lasted, and I used to beat my mother and my mother-in-law. It was reported that my ex allegedly concocted this lies.
For the records, I am not a violent person. I have not had to exchange punches with anyone and I was never violent in the marriage.
The most painful part of the report is that I used to beat my mother. This is not only personal attack, it is satanic. It is against everything I stand for and believe. As a properly raised Yoruba lady, it is costly to lay your hands against your parent. As a matter of fact, my mum has been late for over 20 years. And I never raise my hands against my mother-in-law, It never happened, it will never happen. My family members, my ex's family members and our neighbors can testify to that.
I wish those who started the rumour and those spreading well and pray that God rewards everyone of us according to the works of our hands.
As for me, I am focused on the next level, and I have moved on from the past. I advice everyone else to do the same.