Iyabo Ojo unfollows Comedian Princess after leaking chat on Halima Abubakar's saga with Apostle Suleman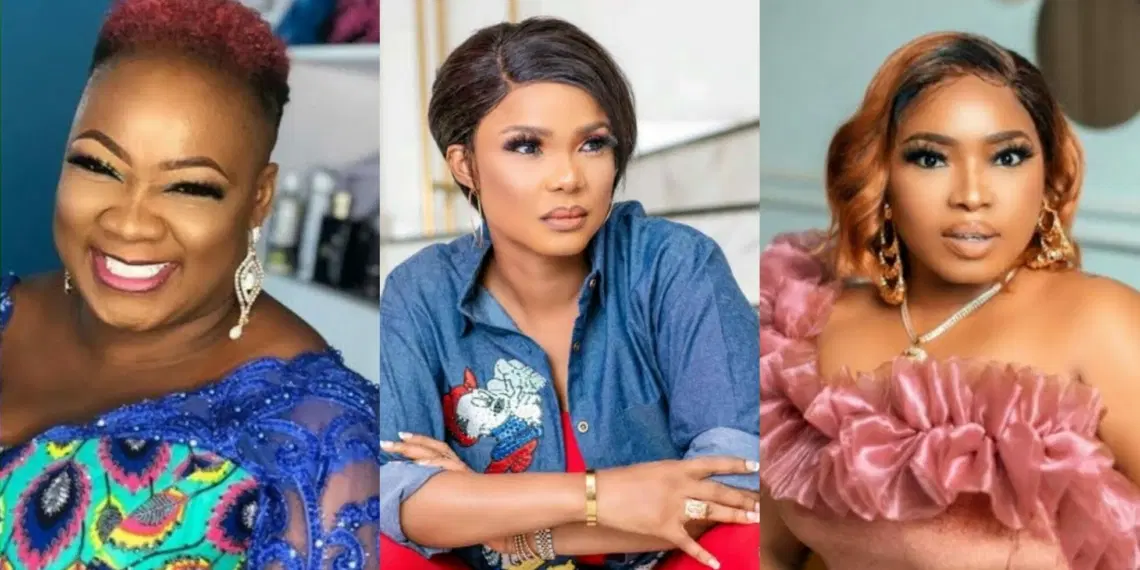 Iyabo Ojo, a Nigerian movie star, has unfollowed her industry friend and comedian Princess after the latter exposed their conversation to controversial blogger Gistlovers.
This comes just hours after actress Halima Abubakar's affair saga with Apostle Johnson Suleman resurfaced over the weekend as a result of the cleric's N1 billion lawsuit against the movie star.
Halima recently opened up about their affair in an interview with Comedian Princess, who stood in for faceless blogger Gistlover.
Following the interview, Gistlover shared a direct message with Princess, who revealed that Iyabo Ojo called her on the phone while she was chatting with Halima Abubakar.
SEE CHAT BELOW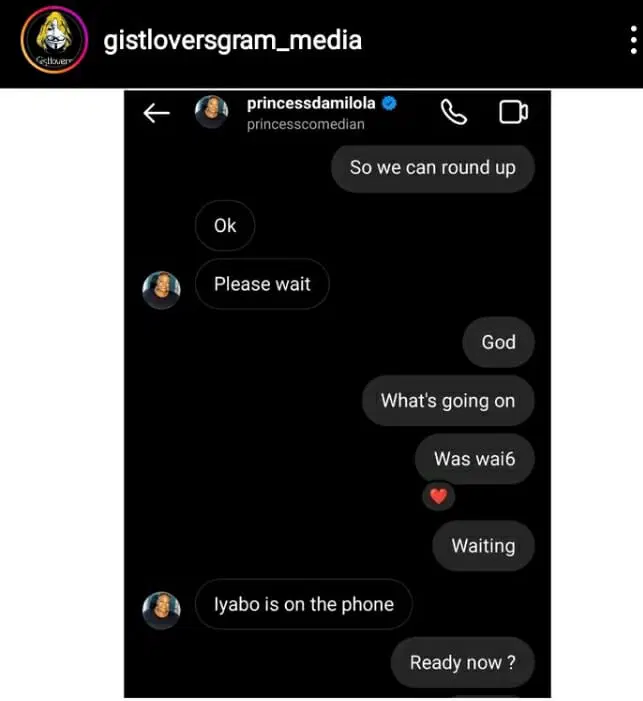 Iyabo Ojo, who has been linked to romance allegations with Apostle Suleman, hit back angrily at Princess on her Instagram page for relaying their phone call conversation to the faceless blogger.
Iyabo, who stood by Princess during actor Baba Ijesha's sexual assault trial, felt betrayed by the comedian's actions.
Iyabo Ojo wrote;
"O re ni wan…. I have learned this in the hardest ways… Never inherit anyone's energy, never risk your life or take a bullet for no one & nobody. Never go beyond & above for anyone.. Bcos when you do & they turn around & stab you… It hurts differently. It's ok to help, but with great caution".
SEE POST BELOW
After a check conducted on Iyabo's Instagram page, it was noticed that she has unfollowed Princess.
However, Princess is yet to reciprocate, as she is still following Iyabo at the time of reporting.
SEE SCREENSHOT BELOW