US Rapper Snoop Dogg expresses desire to collaborate with Tems in viral video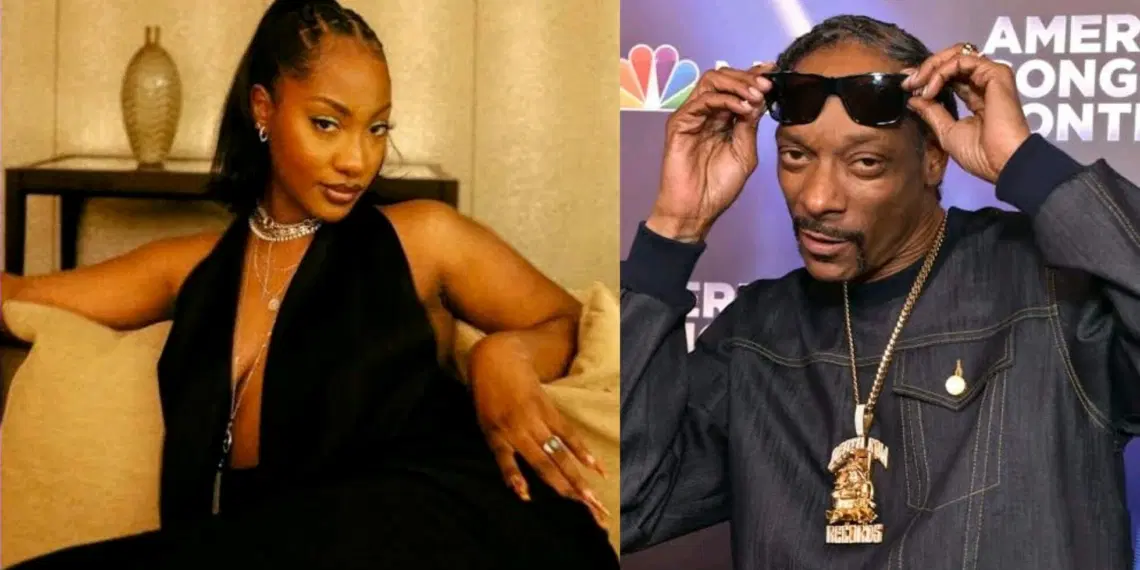 Temilade Openiyi, popularly known as Tems, a Nigerian music star, has received an open invitation to collaborate on music from American US rapper Snopp Dogg.
The Songstress, who has continued her meteoric rise to the top of the global music scene since her featured song 'Essence' with Afrobeats star Wizkid became a global hit, began her 2023 with a call from the OG D-o-g-g, after working with Rihanna, Beyonce, Drake, Future, and many others in 2022.
Snopp Dogg is seen in the viral video reaching out to Tems for a feature.
According to the rapper, aside from being a big fan of the songstress, his family also listens to her songs regularly.
Snopp Dogg in the video said:
"Tems, you know I'm a fan… Let's make a fvcking hit record girl. You've been having my whole family dancing to your shii… I need one with you"
SEE VIDEO BELOW