Skit maker Kamal Aboki dies in road accident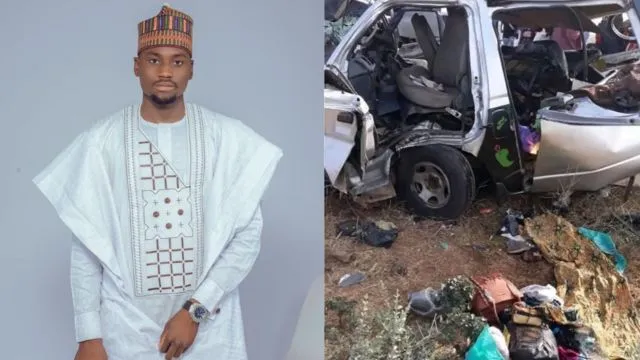 Kamal Ilyasu, a skit maker and TikToker popularly known as Kamal Aboki in the northern part of Nigeria, has died in a road accident.
The 26-year-old was returning to Kano from a trip to Borno State on Monday when the accident happened.
His elder brother Usman Iliyasu told BBC Pidgin amid tears that their mother had a premonition something bad was going to happen on Monday.
"He (Kamal) travelled to Maiduguri three days ago for an album launch and planned to return to Kano when this unfortunate thing happened.
"My mother asked me to call him and after I called around 5pm, he told us he was in the vehicle on his way to Kano but my mother began feeling somehow.
"Somebody later called me and spoke in the Kanuri language and when I said I do not understand, the person asked if I had someone travelling from Maiduguri to Kano. It was when I answered that he broke the news of what happened to me," Usman said while crying.
He added that the family was in shock at Kamal Aboki's death.
"Kamal is one of the nicest people in this world; always joking and playing with people. In fact, my father called him my best friend. Everybody will miss Kamal," the brother added.
Funeral prayers were held for Kamal Aboki on Tuesday in the Kawo area of Kano city before his burial at Tishama cemetery.