Dino Melaye breaks silence on having romantic affair with two popular Nigerian Skitmakers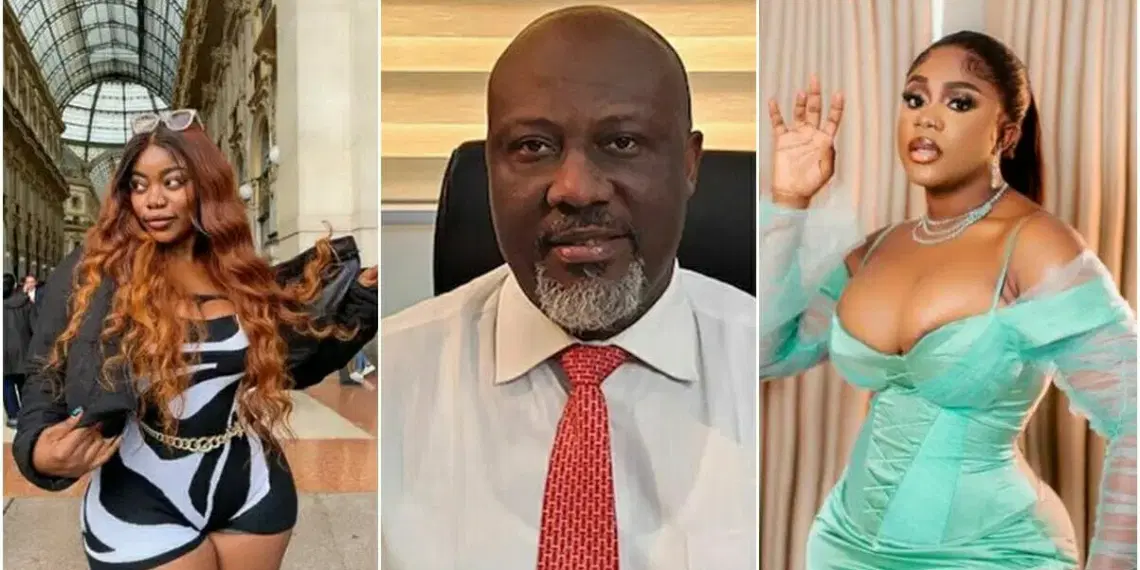 Former senator from Kogi West in the National Assembly, Dino Melaye, has addressed claims that he dated well-known Nigerian comedians Ashmusy and Nons Miraj.
The two female entertainers were implicated in a Dino-related triangle relationship, according to reports, just hours after popular media personality, Nedu, recounted how he caught two popular female influencers having a threesome with his rich friend and an Abuja big boy in Transcop hotel.
A controversial Instagram blog posted a photo collage of Dino Melaye, Ashmusy, and Nons in response to Nedu's shocking revelation.
Some social media users assumed the blogger was referring to Nedu's interview, but the gist blog refused to reveal anything about the photos.
Dino responded to the call out on Twitter by denying knowing the ladies and threatening the blogger with legal action.
The propaganda is the fault of the All Progressives Congress (APC), according to a spokesperson for the Peoples Democratic Party (PDP) presidential campaign council.
He went on to say that the Instagram blogger will not get away with lying and fabricating a story and that he or she must apologize within 24 hours of the social media post or face the consequences.
He wrote:
I will sue you this time. Will locate you. I dont know any of these ladies. Agent of APC. You will not get away with your lies and unfounded story this time. You just dialed the wrong number. Apologize within 24 hours or face the consequences.