Veteran actor Baba Feyikogbon is dead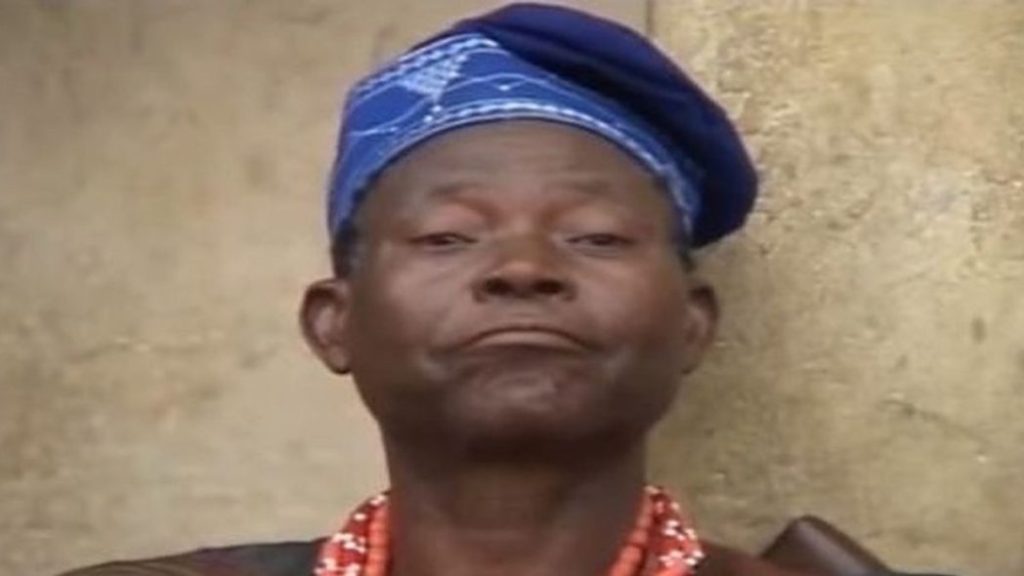 Veteran actor Sunday Akinola, aka Baba Feyikogbon, is dead.
The 77-year-old who battled with kidney failure, hypertension and memory loss for many years death was announced on Monday, January 9.
Among the celebrities who mourned the death is Nollywood actor, Saidi Balogun, who wrote in an Instagram post said: "RIP Chief Sunday Akinola (BABA FEYIKOGNON)."
Minstrel Ajobiewe Aremu wrote: "INNA LILLAHI WAINNA ILLEHI RAJIUNNA, MOGAJI FEYIKOGBAN"
Comic actor Adekola Tijana expressed his shock at the news of the veteran's death saying: "ALLAHU Akbar 💔 Innah liLAHI wahinnah illehi rojihun."
Also, Yomi Fabiyi wrote: "OOPS RIP to him."
Akinola had in 2019 solicited help to travel abroad to treat his ailments. In an interview with Sunday Tribune, the actor said he was finding it difficult to raise N30 million to travel abroad for treatment, as advised by his doctors.
The thespian also revealed that he sold almost everything he had, except the house which he built in 1985, to take care of his health after he was diagnosed with kidney failure a few years ago.
Akinola hit the limelight with the popular weekly Feyikogbon series, which ran on NTA Channel 7, Lagos for over 13 years between the 80s and 90s.
The Ogun-state-born actor was also a musician and former soldier who was drafted to the Army shortly before the Nigerian Civil War and fought alongside the likes of the late Fuji music icon, Sikiru Ayinde Barrister.
Chief Akinola's death is coming weeks after the death of another actor, Sir K Kamoru who died on Tuesday, December 27.