Fancy Acholonu reacts to insinuation about Alexx Ekubo being gay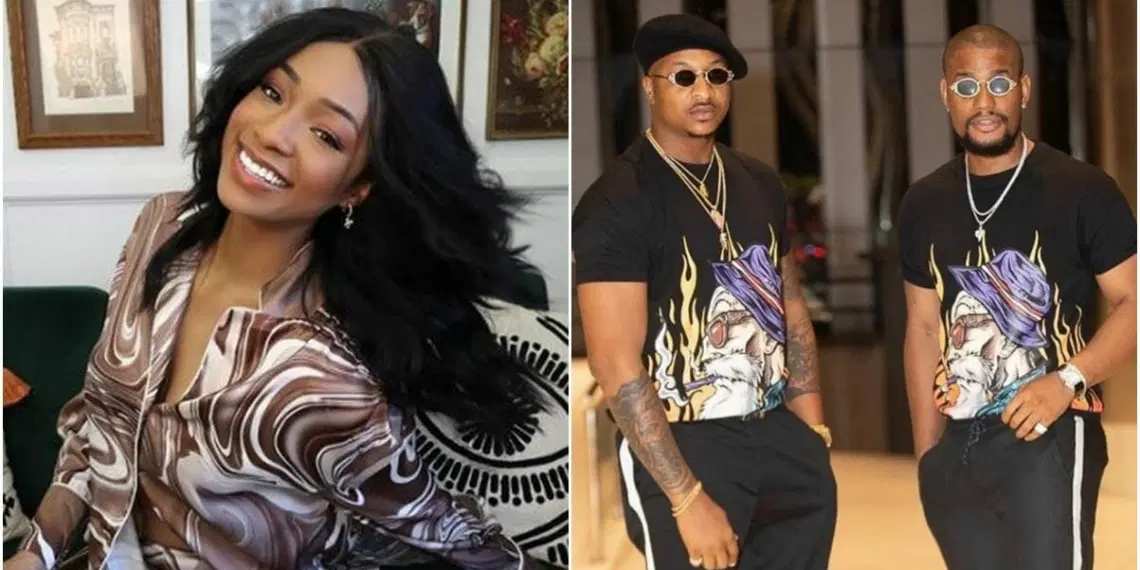 Fancy Acholonu, Alexx Ekubo's ex-lover, can't help but engage netizens on her page as they inquire about her relationship with the actor.
The saga of Alexx and Fancy was reignited after the latter wrote an apology note for the former while admitting that she still loves him and was overcome with emotion when she initially announced their split and called off their wedding.
Amid this, an Instagram user identified as @ajala-gbebody left a controversial comment about Alexx's and IK Ogbonna's sexuality and she confirmed the statement.
The comments reads: "@fancyacholonu don't reply these negative comment. Besides u see Nigerian men? They are wired the same way. Now I would want these foolz to ask Ik's ex wife why she left. She even wrote o. Her story something cryptic on his sexuality. They are bisexuals!! Why deceive these women into such a life?? Smh."
In response to the comment, she left a '100%' emoji.
See the screenshot below: