Old video of Basketmouth, wife promising not to divorce goes viral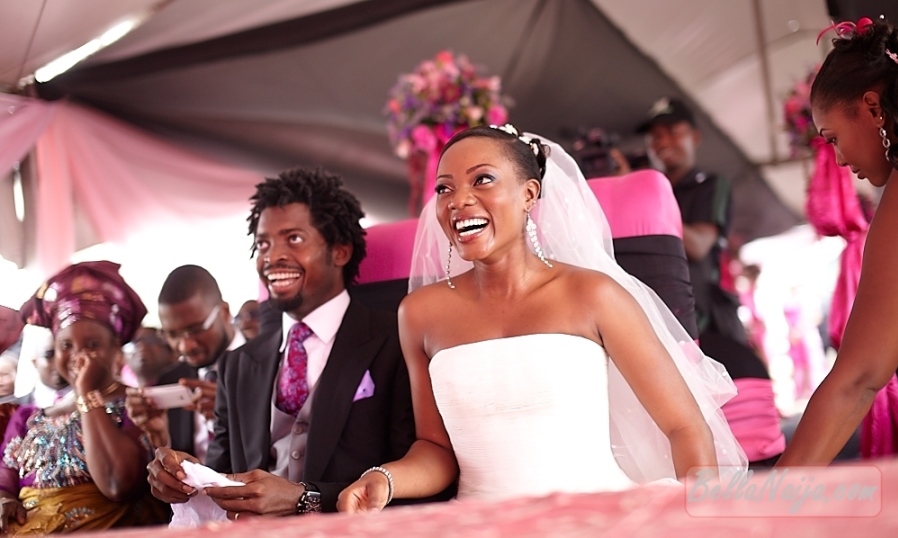 An old video of Basketmouth and his estranged wife Elsie promising that divorce will not be an option in their marriage has surfaced online.
After 12 years together, the comedian announced his divorce from Elsie on December 22.
Basketmouth stated that after "much deliberation," they both agreed to part ways.
"As much as it pains me to bring my personal life to the public space, this is an unavoidable situation. After much deliberations, my wife and I have made the difficult decision to end our marriage," he wrote.
"As we move forward separately, we will continue to work together to give our beautiful children all the care, love, guidance and support they need.
"We humbly ask that you respect our privacy as we navigate through these times. Thank you."
Basketmouth's split from Elsie has continued to stir discussions about love, relationships, and failed marriages on social media.
But in the now-viral video — dated 2019 — the ex-couple were seen agreeing that nothing can lead to their divorce in an interview.
They also described their union as a "good marriage" where divorce won't be an option.
"Nothing can cause our divorce. The thing is there is no good marriage that ends up in divorce and we have a good marriage so nothing," Basketmouth said.
"Divorce is not on the table, it isn't possible. I like this guy too much that the thing," Elsie added.
The video is now widely circulated on social media platforms.
Basketmouth and Elsie tied the knot in 2010. The union has so far been blessed with three children.
In November last year, the duo lavished encomium on each other on their 11th wedding anniversary.
While the comedian promised to love Elsie "forever," she added, "I love you till eternity baby."