We go rest, carry your matter go abeg online in-laws reacts concerning Paul Okoye's relationship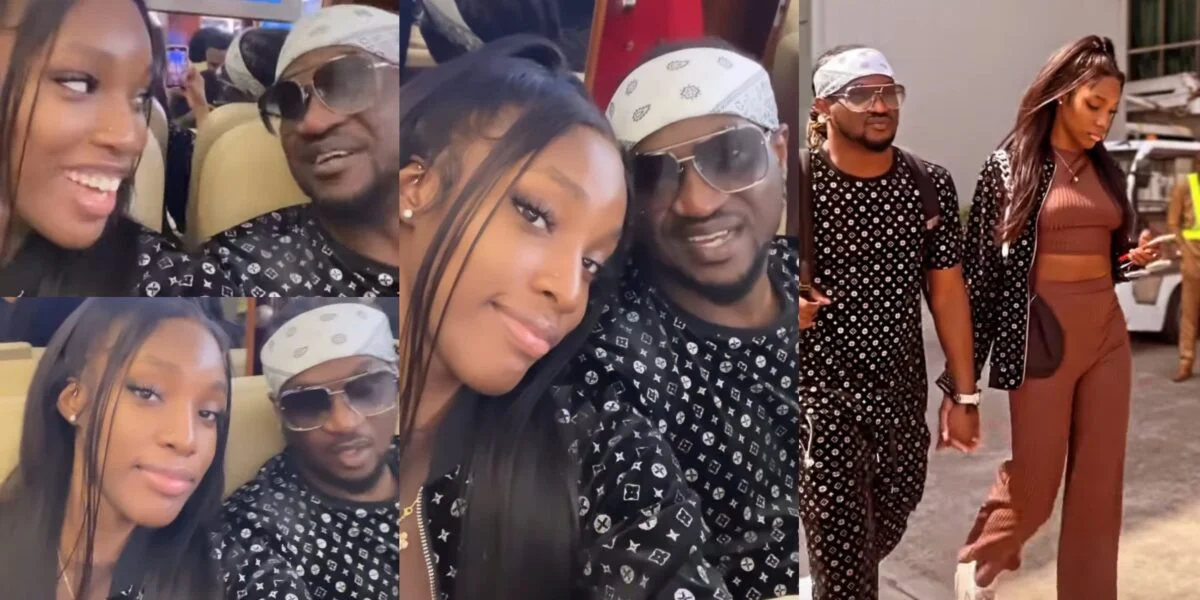 Paul Okoye during a live Instagram session made an attempt to clear misconceptions from the internet in laws concerning his relationship with new love interest Ivy Ifeoma.
As the other half of the music duo P-Square took to his Instagram handle, it was noted that the online in-laws drop the baton and made for a retreat concerning the matter of his relationship.
He also stated that he had gotten a divorce from ex wife four years ago and was single before he started dating Ivy Ifeoma.
One Bukky Ogunkoya wrote: Ifeoma too should leave us alone and enjoy her relation in peace. Real relationship requires work, not social media attention biko. How many times has Anita's new partner come online to act childish.
One Hibeekay wrote: We the online in-laws don hear, we go rest, carry your matter go abeg.
On real Jenny wrote: Online in-laws doing too much.
One Bwenistss wrote: Enjoy your relationship in peace, we don hear.
One Ziny wrote: I'm sure he knows he actually owes no one any explanation. But, He just wants y'all to leave him and his girlfriend alone. If he's been single for 4 years, he has every right to get into another relationship and be happy. I think everyone should just cut these people some slack. Atleast, both him and his ex-wife decided to move on in peace, without all the social media drama.
One Miracle wrote: He knows he doesn't owe you and I this, but he just wants y'all to leave his babe alone, it's not easy taking on the heat and so many of you can't take it either. Leave the young girl alone
It's also primary to note that Many are also under the notion that Paul Okoye isn't telling the truth
One Josh wrote: The way he's flaunting Ifeoma now, did he flaunt Anita like that. Be explaining trash there. Make you and your skeleton shift Abeg.
One Queen Dee wrote: Men and lies telling 😮
One Posh Lady wrote: Paul u didn't meet her recently! Stop the lies and enjoy your skinny bones, we. don't need your explanations.
One Ify wrote: She doesn't want you, she wants ur money. She is going to take ur little change and dump ur As*
One Queen wrote: Single up to four years? Shey u dey whyn us ni?
One Debby Ajisebutu wrote: You are looking for pity from people🤔 But your ex-wife still post both of you last year on Anniversary day 22/ March 2021 Still on Anita page… Paul why lying…. You don go already, She too don waka.. we don't need it… Enjoy yourself bro while it last…..Na you na go carry you na matter come to Us, When we talk you go say you go post there Wowo pics…I beg post it, if you post it, Are Dey going to die? @iamkingrudy Abi waiting you call yourself, go n seat down n fine peace for yourself…. Don't tell us waiting we know ask u…. Keep the story to urself😜