Regina Daniels brother, Sammy West slams her over new Instagram photos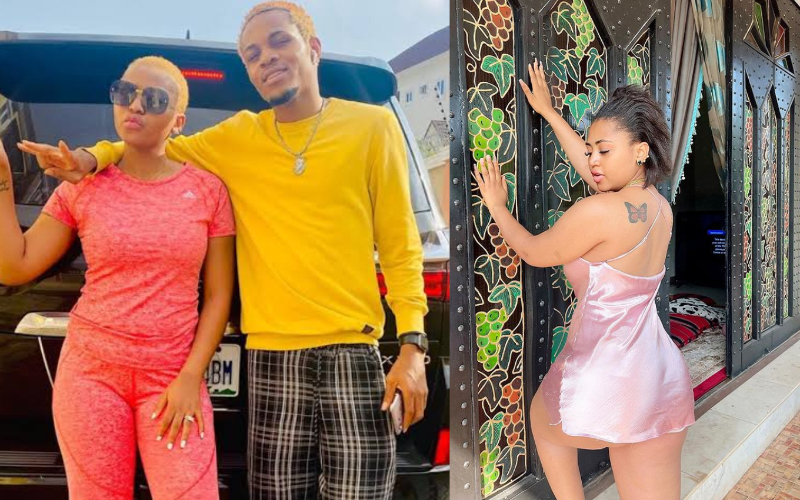 Nollywood actress, Regina Daniel's brother, Sammy West has voiced his displeasure with recent Instagram pictures.
The billionaire's wife recently posted some new images online that appeared to show too much skin.
Regina, who was in her nightgown, stated that she was only in the mood to move about her home.
Captioning her photo, she wrote: "Today I really don't feel like doing anything but walk around in my nightie, sipping wine from a bottle."
See post below: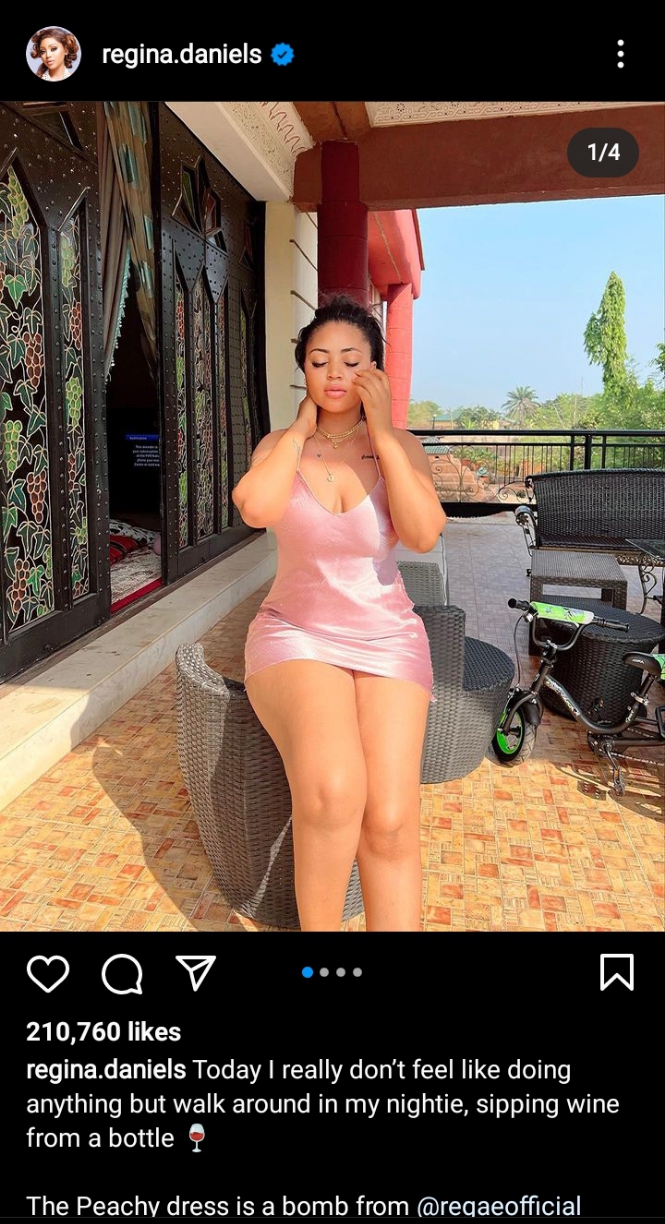 Sammy, Regina's older brother, criticized the images in her comment section.
He wrote: "Who advise you make you post this kind picture?"
Destiny Daniels, Regina Daniels' sister, also left comments on her pictures, but she had a different viewpoint.
See comment below: