Paul Okoye sparks dating rumour one year after wife filed for divorce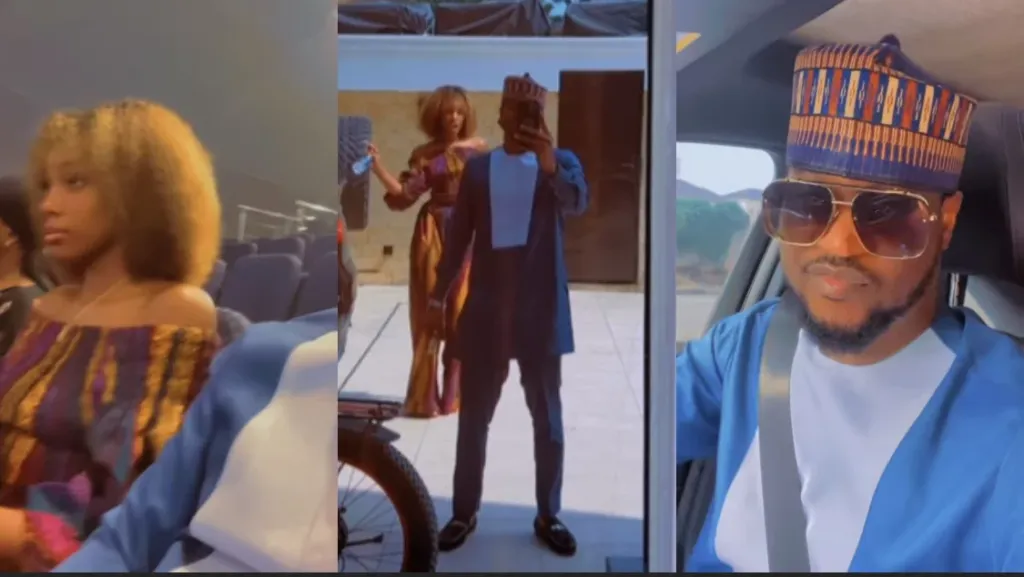 Singer Paul Okoye has sparked dating rumours one year and four months after his estranged wife Anita Okoye filed for divorce.
The dating speculations started on Sunday after the 41-year-old posted a video of himself and a lady identified as Ivy Ifeoma on Instagram.
In the video Paul could be seen with Ivy whom he called his love, driving to church.
Paul Okoye also buzzed the internet when he made another post with the caption: "one year anniversary" on his Instagram account with many believing that he was celebrating one year of his relationship with Ivy.
Ivy is a model, influencer and digital creator. She also runs The Ivy Mark, a female clothing brand. According to reports, the duo has been going out for a while.
The video generated reactions from social media users who stormed Instagram to react to the alleged relationship.
Posta Hope wrote: Build with man in the mud Men are lucky Sha. After everything his ex-wife accused him of, another lady still jumped in. Chaii"
Sheila wrote: "Like you said they are divorced. if he found happiness somewhere else, wish him all d best, guess the ex-wife must be happy wherever she."
Nnenna wrote: "Nothing in life is permanent. If they have divorced, he deserves to find love again. Or do you expect him to be crying over spilled milk? Lesson learned from both ends. The best they can do is forge ahead."
Undebatable Queen wrote: "She looks much younger….okay whatever makes him happy Sha but 1 year after his divorce, he is doing 1year Anniversary….everybody is replaceable."
Ifeoma Onye wrote: "Gold digging has always been a lucrative business for women and prostitution."
In August last year, the news about the sudden separation between Paul and Anita, broke out with the latter reportedly citing unfaithfulness on the part of her husband.
The estranged couple got married in 2014 after dating for 10 years. They have three children.