Nigerian movie stars; Yetunde Bakare, Habibat Jinad resume messy fight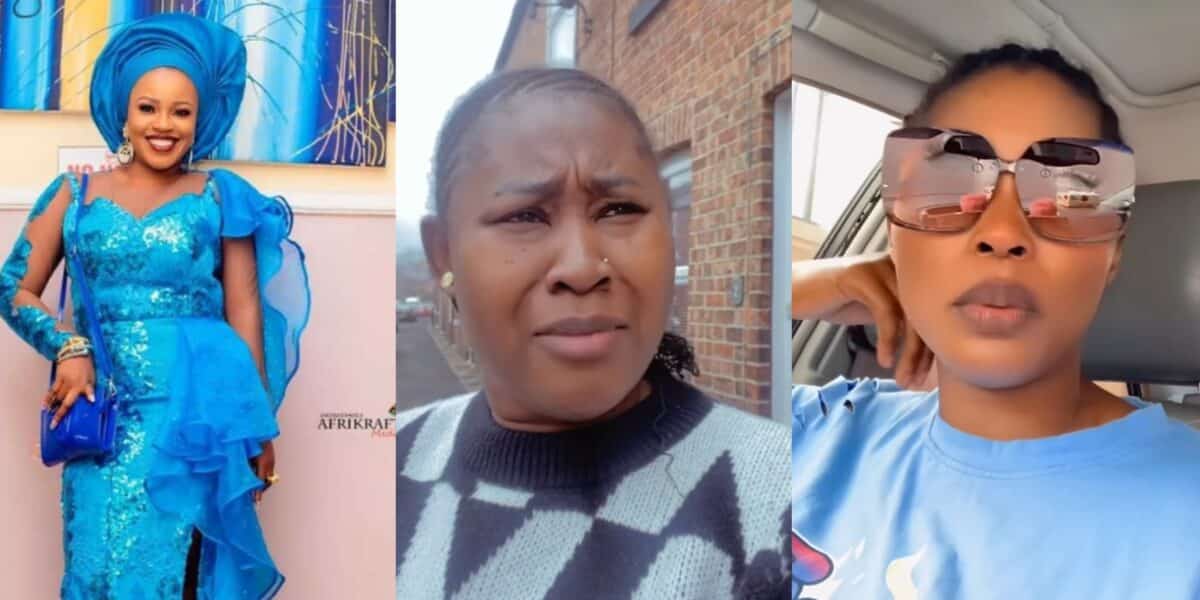 Yoruba movie stars Yetunde Bakare and Habibat Jinad have resumed their messy fight on social media after four years.
The drama started on Monday morning when Habibat posted a video on Instagram calling out Yetunde and others, accusing them of trying to tarnish her image in the industry.
Habibat claimed that Yetunde bad-mouthed her to their colleagues in the industry four year ago; an act which prevented her from getting help from movie producers and other film practitioners.
The Yoruba actress said the rumours left her heartbroken, rejected and abandoned.
Captioning the video she posted, she wrote:"I am begging you all for the sake of my son. Please and please, 'm begging you in the name of God. have fought so many battles and I'm still standing, have been broken, destroyed, rejected and abandoned but am still walking proud. Please let me live in peace for the sake of my son."
Hours after the post, Yetunde Bakare took to her Instagram to narrate what transpired between them four years ago.
Yetunde denied speaking ill of her colleague who she called a joker.
She wrote: "I'll just make it simple out of respect for My Son and because you're not a stranger to me Nobody. I repeat absolutely NOBODY asked me about you either for job or business If you want to create enemies for me based on hearsay that HAPPENED 4 YEARS AGO then you're a joker.
"And to that SENIOR COLLEAGUE that is always ready to jump on anything that has to do with YETUNDE May you find PEACE