Nkechi Blessing reveals purpose of visit to Ooni of Ife's palace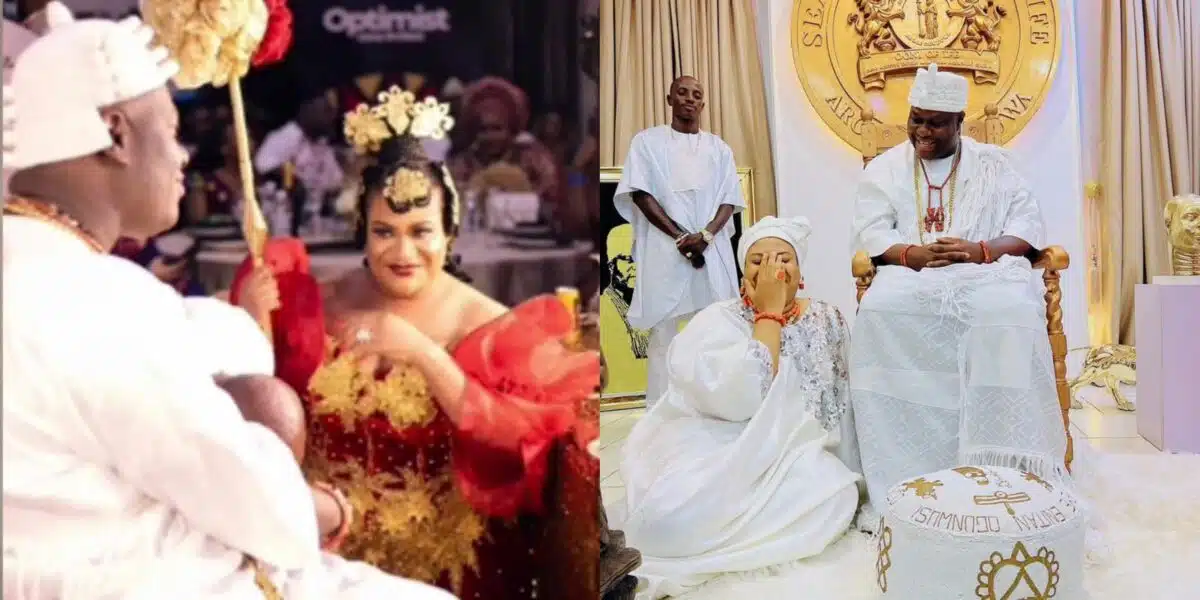 Actress Nkechi Blessing has revealed why she paid a visit to the palace of Ooni of Ife Oba Adeyeye Ogunwusi weeks after joking about becoming his next wife.
The actress sparked reactions on social media after announcing her visit to the palace on Monday.
Explaining why she visited the monarch, the actress said she was invited by one of the Oba wives Olori Aderonke Ademiluyi Ogunwusi, as one of the judges of Queen Moremi pageantry.
She wrote: "It was an honor to be invited to the palace by her Royal majesty Olori Aderonke Ademiluyi Ogunwusi as one of the judges for @qmainternational indeed we be doing soo much good in the eyes of strangers.
"I do not take this opportunity and privilege for granted ma. When I got that call, I tot the king was going to put me in prison but one mind told me NBS Go on that trip you might be wrong.
"Now it doesn't matter what name you call me, Olosho, ashawo, dirty, razz, uncouth In fact I have been called diff names on this app, but I did nothing but focus! Cus really those who say you do too much, will D*E to have your space, once you slow down they will take your place without flinching. I Nkechi Blessing Sunday Remain UNSTOPPABLE You all brought me this far all in d name of trolling and negative comments Please don't STOP."
Last month, the 33-year-old shared a photo of herself and the Ooni at an event on Instagram on Saturday, saying she is patiently waiting to be his next wife.
"Ooni of Ife, I am patiently waiting for my turn. Thank you in advance sir," Nkechi Blessing wrote.