Why I used to believe Genevieve Nnaji slept around to get her estate – Toke Makinwa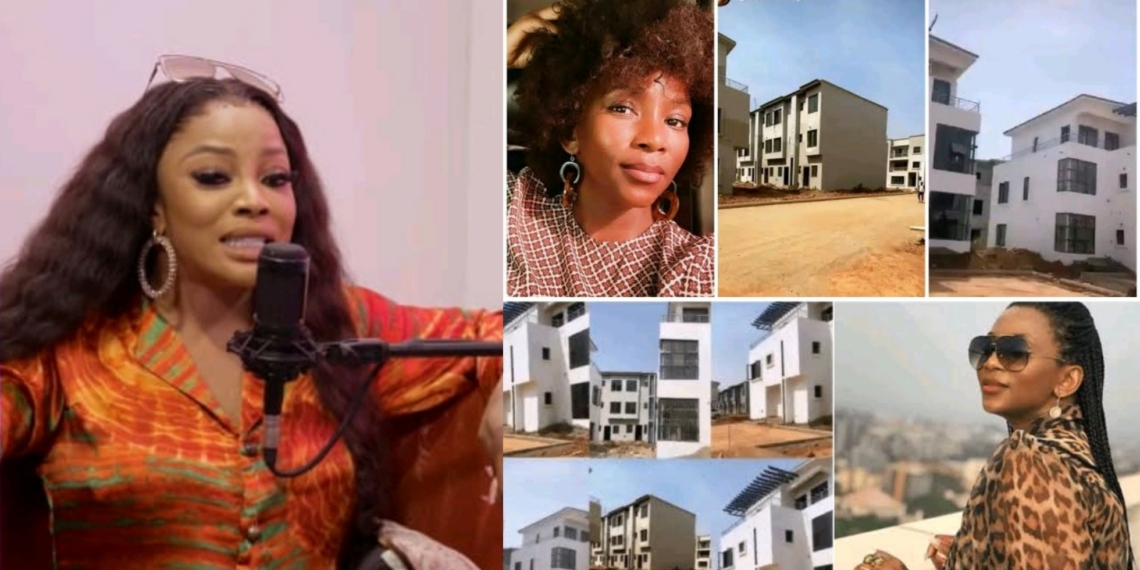 Toke Makinwa, a prominent media figure and former radio host, has recalled instances in which she accepted unfavorable rumors about veteran actress Genevieve Nnaji sleeping around to maintain her celebrity lifestyle.
In a brand-new, juicy episode of "Toke Moments," Toke sat down with actress Lilian Afegbai to talk about a variety of topics, including dating in Lagos, the demands of social media, and people who are attempting to mature quickly.
The TV host also disclosed that, prior to her success, she once held the opinion that some entertainers, particularly prominent female celebrities like Genevieve Nnaji, only achieved success through having affairs with men.
She talked about her own experience and described how, after achieving success, her attitude toward Genevieve Nnaji and other people with significant wealth changed.
Toke Makinwa narrates to Lilian Afegbai:
"I remember doing Youtube videos back in the day saying "even if you dash me a Birkin, I will never own one".
I said those things, I did, because to be quite honest, I was probably talking from a place of lack. I remember before things started happening for me, you will hear things like
"Ah, Genevieve has this or has that estate" or all that and somebody in the room will be like
"Abeg no pressure yourself! No be this person she dey date, no be that person buy am for am?" and you will probably start thinking they're actually doing that. Until you start earning money and start being smart with your money, and things start happening for you. And then you sit back and realize, perhaps that person wasn't even doing all of those things.
So I think I too also had to go through that phase because me too I used to be part of those people that whenever I sit down, I will be like "yimu, it's not possible, there must be a man behind that success" until I actually realized that, you know what? People don't even understand that I am a walking billboard. I make money in my sleep."