"It isn't for me" Nkechi Blessing cries out over her long distance relationship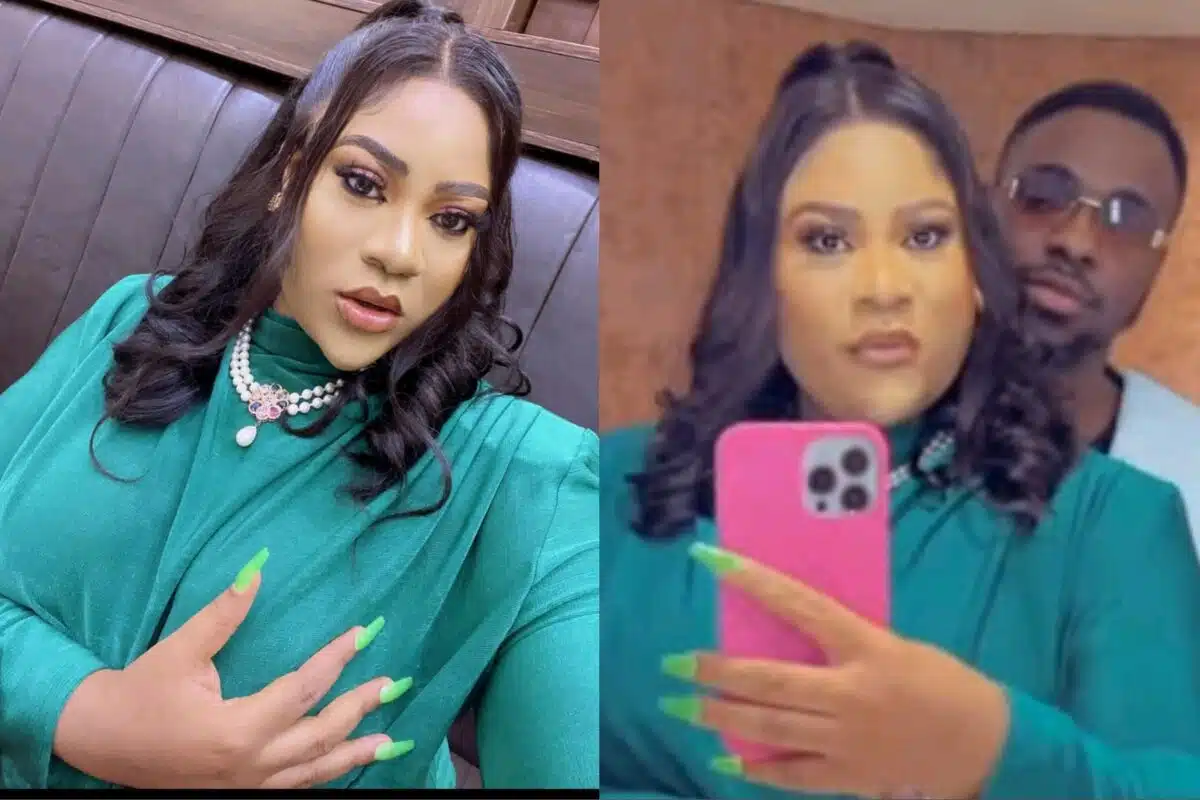 Nkechi Blessing, a Nollywood star, has declared that she dislikes long-distance relationships.
The controversial actress revealed this a few hours ago on her Instagram story.
Nkechi, who over the years has had a complicated love life, quickly moved on from her ex, Opeyemi Falegan.
The single mother of one, who is preparing to appear in Warri, said she dislikes long-distance relationships. She consequently misses her boyfriend a lot.
"Long distance relationship is not for me. I miss this man scatter….make una no vex. Abeg, anyways warri your wifey is here".
Nkechi Blessing Sunday had disclosed that she is a hopeless romantic person.
The Yoruba actress, who has had a number of relationships come and go, came forward to say that she is not ashamed to fall in love.
Nkechi revealed this on her Instagram page by recounting the video of a couple in love that she had seen, which had made her smile and inspired her to consider how lovely life should be when we witness couples in love.
The stunning curvy mother of one further inquired as to when Nigeria developed into a nation that displays hostility toward lovers.
Because the world is going through a lot, she urged her followers to choose kindness and love and to put an end to bitterness.
Nkechi wrote: "I stumbled on a couple loved up video this morning and it made me smile soo much that I said a prayer for them,and wished them a life time happiness…that is exactly how life is supposed to be you see people inlove and happy,
"Be happy for them and wish them well,when did we grow to this in Nigeria that when you see two people happy the next thing that comes to your head is NEGATIVITY? The world is going Thru a lot already that the only thing we need right now is Show love and kindness, Cus really a lot of people are going thru a lot of things that they cannot tell anyone about!!! In everything you do in life,pls choose Kindness over b*tterness. I am a hopeless Romantic and I am never ashamed to fall inlove over and over again".