Yul Edochie's second wife Judy Austin reacts to pregnancy speculations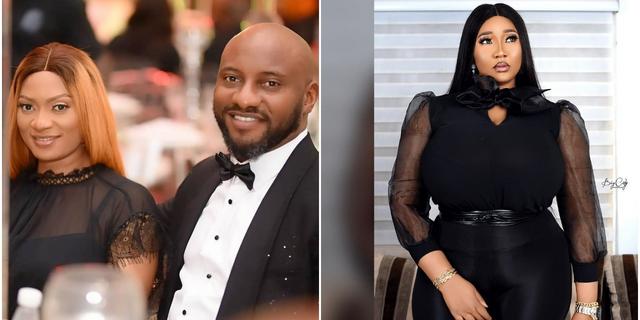 Yul Eodchie's second wife, actress Judy Austin, has responded to rumors that she is expecting a child.
On Wednesday, Judy shared a video of herself on Instagram in which she appeared to be pregnant while filming a scene.
Instagram users commented on the video, suggesting that the actress and her spouse Yul are expecting another kid.
A fan wrote in the comment section saying," I couldn't tell it was a calabage (sic) on your stomach, I thought it was pregnancy Cinematography is really fooling novices like us.
Responding to the comment, Judy confirmed that she is not pregnant but played the role of a pregnant woman in the forthcoming film A Long Walk.
"Sorry dear, na the work," Judy replied.
Yul and Judy Austin, made headlines in April after the former announced his marriage to Judy. The actor also revealed they already have a son together.
Reacting in the comment section of the post, his first wife May wrote to the actor and Judy saying, "May God judge you both."