Lateef Adedimeji gushes over Mo Bimpe in loved-up photos ahead of wedding anniversary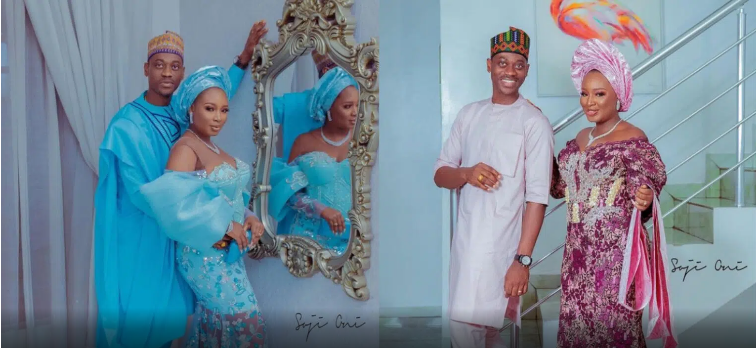 Lateef Adedimeji, an actor, gushed over his wife Mo Bimpe in affectionate photos ahead of their first wedding anniversary.
On Monday, the actor shared the couple's stunning photos on Instagram.
Captioning the photos, a love-struck Adedimeji called Mo Bimpe called his wife his baby and his strength.
"My baby, my strength," he wrote.
Reacting in the comment section of the post, a happy Bimbo showered her husband with praises.
She wrote: "Am I not so blessed to have you? making me proud as always, keep going, you got this baby. Love you."
The couple will be celebrating their one-year wedding anniversary on December 22, 2021.