Blossom Chukwujekwu celebrates first birthday with new wife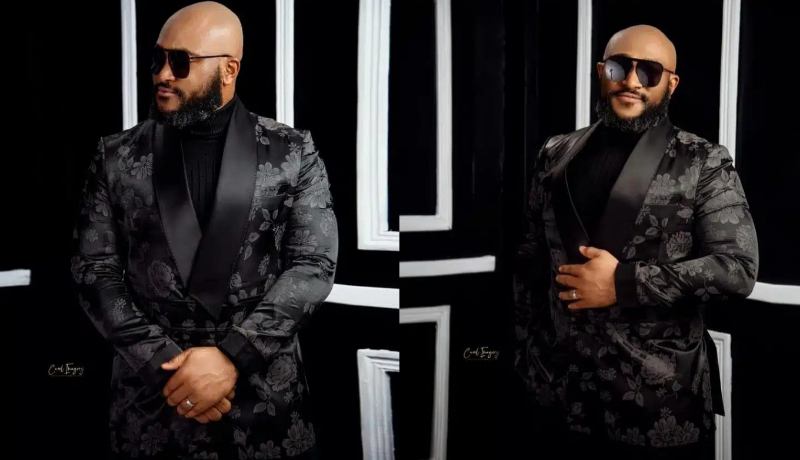 Actor Blossom Chukwujekwu has celebrated his first birthday with his new wife Winifred Akhuemokhan.
In a post on Instagram on Friday, the actor expressed his gratitude to God for saving his life.
He wrote: "From The Day I was Born. To This Moment All I have seen is Your Love & Faithfulness. Every step I have taken. Every move. I am making..It is your mighty hand.. Guiding me through. You Are My God. You Know My Name You Saved My Life. You fill my life with your love. Lord I am GRATEFUL."
Fellow celebrities and fans wished him a happy birthday in the comment section of the post.
Blossom and Winifred got married traditionally in Edo State on May 20, 2022, three years after his marriage to Maureen Ezissi ended.
Blossom Chukwujekwu took to his Instagram page where he posted their pre-wedding photo and another picture of the bride rocking a traditional Edo outfit."#BAE22 #Grace&Love #ThePastor & #DBadBoy #BlossomChukwujekwu#Ethereal #Praise #IAM #JesusMadeITso," he captioned the photos.
Fellow celebrities like Kehinde Bankole, Omoni Oboli, Moyo Lawal, Biodun Stephen, Kenneth Okoli, Stan Nze, Femi Jacobs, Yvonne Jegede and Mercy Johnson congratulated the couple in the comment section of the post.