I married devil- Singer, Skales opens up on marriage crisis in diss track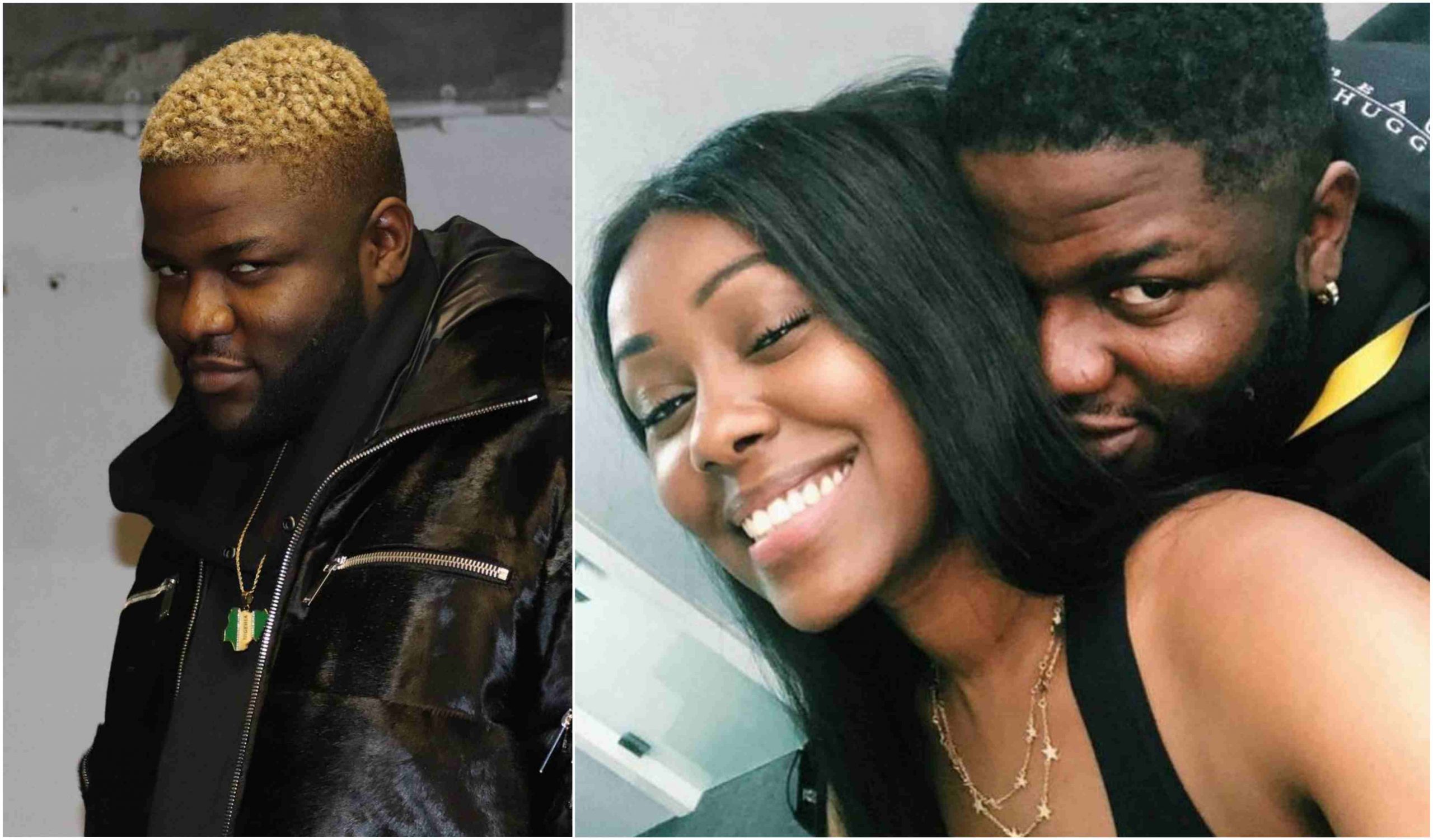 Singer Skales has opened up about the crisis in his marriage to his wife Precious Hassanity in his latest diss track.
The 31-year-old rapper, who has been posting cryptic messages about his marriage shared snippets of the unreleased track on his Instagram account on Wednesday, where he talked about being married to the devil.
Skales who recently lost his mother also talked about her the latter's death has affected him.
He wrote, "Rest in peace to mama Jon. I ain't never scared. I'm my mama's son. Never thought that I'd be married to the devil. My life is a movie. That s**t one another level. Ain't no much to discuss. It's too much to bear. I'm just filled with disgust.
"I lost my queen to the evil of this cold world, now it's just me alone against the whole world. I just had to make you feel my pain, Cos I would never hear my mama's golden voice again. Disappointed by the one I call fam.
"This s**t wasn't no love, it was all for the gram. How could you be so insensitive? You could have saved my mama's life. You were ten minutes from the crib. I'm in my feelings and I really don't know how to act.
"You said it was for better or worse. But you ain't got my back. I should have gone to war. But I won't though I pray her spirit gives me healing. Make the wound go. Tell them around the world with her legacy. I represent my mama like an embassy."
On October 29, Skales scolded his wife on Instagram after the latter penned down a tribute to her mother-in-law.
She wrote; "Took me a while to recover from this mama, you will forever be missed. I'll miss playing with your cheeks, I will miss you telling me my dress is too short, who will call me "my pikin"? "I love you but God loves you more mama. I'll miss all the times we spent, I'll always miss taking care of you, and now I will definitely gisting with you, but it is well. Goodnight queen".
Reacting to the tribute in a now-deleted Instagram post, an angry Skales asked his wife to take down the post.
"Take this post down, show this same care in real life. Stop doing this for the gram. Don't get me angry," he wrote.
His wife has, however, remained silent on the matter.
Born Raoul John Njeng-Njeng in Kaduna State, the Edo indigene adopted the stage name Skales which is an acronym for 'Seek Knowledge Acquire Large Entrepreneurial Skills'.
Skales and Precious got married in September last year.